Esports betting has become a popular pastime for many gamblers, becoming more dominant during the long months of lockdown during which face-to-face sports events were canceled or postponed. This substantial gaming sector is expected to keep growing exponentially in the coming years as it enters the mainstream market. What is the status of esports betting in Michigan?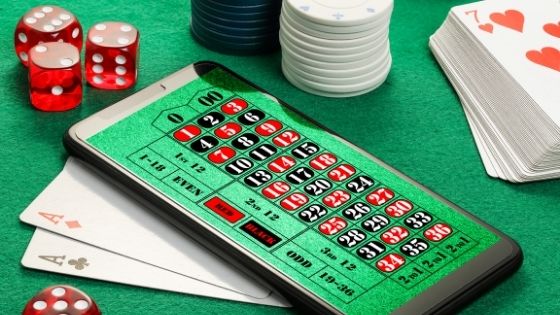 Sports betting in the Great Lakes State
Land-based casinos have been legal in Michigan since the 1990s, with many operating on Native American tribal lands. For a while, there was confusion over the legality of sports betting in the state as it was not mentioned in its Gaming Control Board's list of permitted 'gambling games'.
However, 2019 saw a legal clarification when the Governor signed sports betting into law, including mobile betting. This makes Michigan sports betting online legal. Indeed, bettors may place bets on sporting events at online, commercial, and tribal casinos throughout the state.
What about esports betting?
Betting on esports while enjoying beach life in Michigan might sound like an ideal way to pass the time during the hot summer months, especially now that conditions are returning to normal after a devastating Covid-19 pandemic. With online betting legalization in the Great Lakes State now a reality, this is possible: in theory.
The practicalities of betting on esports in Michigan are somewhat complicated because not many sportsbook operators offer it. Currently, esports bettors can place wagers at retail sportsbooks in tribal casinos. However, operators look set to change that now that online sports betting is legal. With greater access to esports betting options, bettors will soon be flocking to these sites to gamble on their outcomes.
Current sports betting
Esports has yet to achieve the same levels of interest as conventional sports. Sportsbook operators offer bets on popular games, tournaments, and matches. As it stands, operators offer online betting on Call of Duty, Overwatch, League of Legends, racing today, eNASCAR, Counter-Strike, and FIFA. Some other esports have made it onto Michigan sports betting lists but are only available at selected sportsbooks.
Esports fans in Michigan should monitor the Gaming Control Board website to see which esports they can bet on and determine which sportsbook operators offer such wagers. As esports expand and become part and parcel of everyday sports, betting options are expected to widen. Experts predict that it is only a matter of time before more esports betting becomes available.