You are in the process of writing a persuasive essay, and this is like the same that a lawyer goes when convincing the jury. You see, writing a persuasive essay, you need to have some skills of persuasion. Convince the audience that whatever you are saying is true. You have to put your audience on your side. In persuasive essays, this where the author chooses aside (whether positive or negative). The author decides to support that side strongly.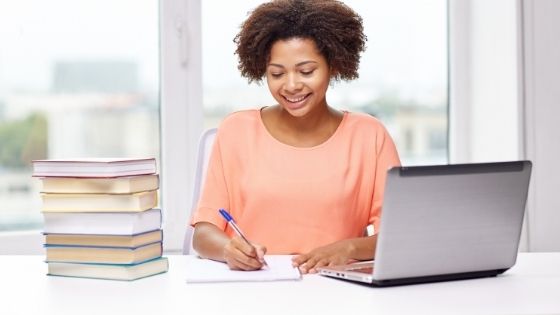 When doing a persuasive essay, it is your "duty" to convince the readers to come to your side. When you are writing these kinds of essays, you need to have a very point of view. And make sure that you convince yourself before you can convince your audience. Make sure you understand both sides of the story.
Persuasive essays often contain contemporary topics. These topics can include "why should students have smartphones in school" or "Are teachers allowed to spank students?"
Here are a few tips from essay writing service freelancers that will help when writing a persuasive essay.
Prewriting
It is the most crucial stage of writing essays. In this section, students know how they will defend their points. They should observe all parts of the essay.
Choosing a position: Students should think critically and choose a side that they want to support.
Understanding the audience: Before one starts to write a persuasive essay, one needs to know how the audience thinks. You need to know if your readers will choose one side or both sides.
Do research: When you write a persuasive essay, you need to bring solid points. These points will help support your side of the story. Make sure you do not follow only one source. Visit various websites to ensure that you have got good points to back up your opinion.
Look for convincing evidence: You can also look for points of the opposite view.
Organization (Structure and the outline)
After you have prewritten your work, make sure you make a structure and an outline. If your lecturer is specifying for you to use a structure, use it in your essay. In an essay, you have to have at least five to six paragraphs.
Outline
Introduction
If you want to get the attention of your reader, you must use a "hook."
During this section of the argument, you must include an overview of your points.
Then summarize with the thesis. It will show the audience where you stand.
Body
Proposing points
Each body of your paragraph must at least explain a point that you have.
And when writing in each paragraph, look for evidence that is supporting your answer.
Opposing points
Please talk about the opposing points, and then you convince the audience why you don't support them.
Conclusion paragraph
Reinstate the thesis statement.
Remember that when you are drafting a persuasive essay. Keep in mind. Your introduction has to include the hook, thesis statement. Your introduction must convince the readers to go through your work. You must also look for points that back your position strongly.
Conclusion
Persuasive essays are hectic to write. It is because you have to change someone's opinion about something. So one must do extensive research before beginning to write one.