Career advancement is a journey that often requires a proactive approach. Instead of waiting for opportunities to come your way, it's essential to seek them out. In this blog post, we'll explore the art of seeking opportunities, the significance of taking initiative in your career, and strategies for advancing your professional path.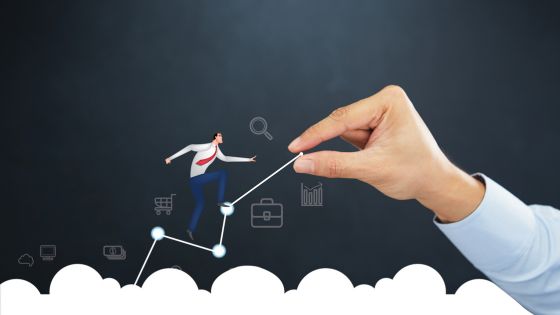 The Significance of Seeking Opportunities
Career advancement is not a passive process. If you want to climb the career ladder, increase your income, or explore new horizons, you need to actively seek opportunities. Here's why it's essential to take the initiative:
Professional Growth: Seeking opportunities allows you to continually grow and develop your skills, knowledge, and experiences. It keeps you engaged and challenged, preventing stagnation in your career.
Higher Earnings: Advancing in your career often means higher earning potential. Seeking opportunities to take on more responsibility or new roles can lead to increased income.
Job Satisfaction: Proactively looking for opportunities that align with your interests and passions can significantly enhance job satisfaction. A fulfilling career is often a result of actively seeking out what you want.
Networking and Connections: Seeking opportunities provides a chance to build valuable professional relationships. You can connect with mentors, colleagues, and influencers who can provide guidance and support in your career journey.
Strategies for Seeking Opportunities
To advance your career, you need to develop a strategic approach to seeking opportunities. Here are some key strategies to help you in this endeavor:
1. Clarify Your Goals and Aspirations
Before seeking opportunities, it's crucial to clarify your career goals and aspirations. What do you want to achieve? What kind of opportunities align with your long-term vision? Setting clear objectives will guide your search and ensure you're pursuing the right opportunities.
2. Build a Strong Professional Network
Your network can be a valuable resource for uncovering opportunities. Attend industry events, conferences, and meetups to connect with like-minded professionals. Engage in online networking through platforms like LinkedIn to expand your reach. Building a strong network can provide insights into available opportunities and even lead to job referrals.
3. Actively Monitor Job Market Trends
Staying informed about industry trends and labor market conditions is essential. You should be aware of job openings, emerging roles, and skills in demand. Regularly review job boards, company websites, and industry publications to spot relevant opportunities.
4. Utilize Online Platforms
Online platforms are a powerful tool for job seekers. Platforms like LinkedIn, Indeed, and Glassdoor provide job listings and tools for building your professional brand. Create a strong LinkedIn profile and use it to connect with employers and recruiters.
5. Develop a Professional Presence
Having a professional presence online is essential when seeking opportunities. Keep your LinkedIn profile up to date with your most recent experiences and achievements. Share insightful content and contribute to industry discussions to showcase your expertise.
6. Local Opportunities and Networking
In addition to online platforms, don't overlook the importance of local opportunities in your community. For instance, if you're based in Berlin, CT, networking within local businesses such as a dentist's office can potentially lead to unexpected career connections.
7. Expand Your Skillset
Employers value candidates who continually improve their skills. Seek opportunities to enhance your skillset through courses, workshops, and certifications. Whether it's learning a new programming language, mastering a design tool, or gaining project management expertise, skills development can open doors to new opportunities.
8. Volunteer and Internships
Volunteering and internships are excellent ways to gain experience and showcase your dedication. These opportunities can help you build a portfolio, connect with professionals in your field, and lead to paid positions or job referrals.
9. Attend Conferences and Seminars
Industry conferences and seminars offer a wealth of opportunities to learn, network, and discover new roles or organizations. Engage with speakers and attendees, and keep an eye out for announcements regarding job openings or collaborations.
10. Customize Your Applications
When you find opportunities that align with your goals, take the time to tailor your applications. Craft a customized resume and cover letter that specifically address the requirements and goals of the position. This attention to detail can make a significant difference in the hiring process.
11. Leverage Transferable Skills
Your career advancement journey may involve transitioning to a new role or industry. Leverage your transferable skills to make a smooth transition. Highlight the skills and experiences that are relevant to the role you're seeking.
Advancing your career requires a proactive approach to seeking opportunities. By clarifying your goals, building a strong network, staying informed, and continually improving your skills, you can position yourself as a standout candidate. Whether you're looking for new job opportunities, promotions within your current organization, or career changes, the art of seeking opportunities is a powerful tool for career advancement. Remember that your career journey is a dynamic process, and your initiative can lead to exciting new horizons.