Are you a student in information technology exploring the career opportunities available to you? Why not test the waters in cyber security?
Despite being a young industry, the cyber security sector in Australia is already comparable to the e-commerce retail industry and computer software industry, at a value of $5.6 billion.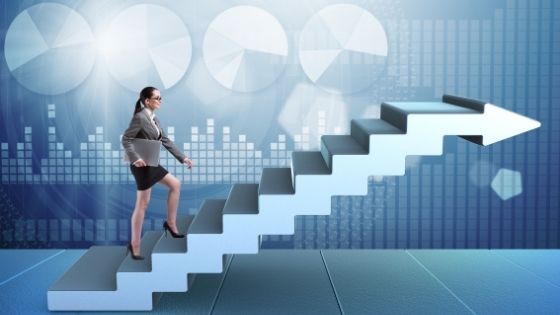 As a result, now is the chance for you to get your foot in the door and establish yourself as part of the exponentially growing industry! To help motivate you to pursue a career in cyber security, here are a few reasons why it's worth your time.
Employment guaranteed
The cyber security industry currently sits at a 0% unemployment rate, meaning a job in the sector is practically guaranteed. Not only that, the demand for cyber security skills is also increasing at an exponential rate – with cyber security jobs predicting to grow in number by 31% through 2029 (compared to the average annual job growth of 4%).
Cyber security is also a relatively young industry (40% of Australia's cyber security firms are under five years old and 66% are under ten years old), meaning a career in it is going to be long and fruitful. There are currently 26,500 full-time workers employed in the cybersecurity industry in Australia.
High incomes
Not only will your employment be more than likely guaranteed, your salary will also be above average. According to Talent.com, the average salary in the cyber security industry in Australia is $104,416 a year, or $53.55 per hour. Entry level positions start at $70,000 per annum, with experienced individuals in the industry making $156,700 a year.
Out of all the different positions available in the sector, security consultants possess the highest salaries at an average of $136,500 per annum, followed by security engineers who make approximately $115,000 a year. Security architects also make a salary similar to that of security consultants.
Daily challenges
A job in the cyber security industry is no walk in the park. Compared to regular desk jobs, working in the office of a cyber security business is an exciting challenge. With problems ready to be solved on the daily, cyber security careers are perfect for individuals who want to make an impact and achieve a great sense of accomplishment every day.
From analysis, to experimentation, to design, to execution, never is one day the same in the field of cyber security. Not only will you need to learn how to work independently and make decisions for yourself, you'll also often be part of a team. There are many soft skills to learn in a career in cyber security, making it provide the perfect level of challenge. You can use various websites to get some knowledge, such as ScoutDNS, CNET, etc.
Want to prepare for a career in the cyber security industry while simultaneously testing the waters? Consider enrolling for an educational course in the subject! Make sure you find one which provides you with practical experience as well as teaches you all the theoretical knowledge, so you're not blindsided when entering the industry!