Take a look at your company. Do you have a diverse team or does everyone have a similar background and fall under the same demographic categories? If you're realizing that your team is lacking diversity, it's time to make some serious changes.
A recent study found that businesses that have a diverse talent pool are nearly 2 times more likely to withstand industry changes and become innovation leaders. If you have a homogenous team, it's time to change things up.
What better way to diversify than to look beyond your city, beyond your state, and beyond your country for new business hires? Global expansion isn't just about selling overseas. It's about hiring overseas.
Not sold? We're not done selling. Keep reading to find out why you should hire from the global talent pool–and how to pull it off.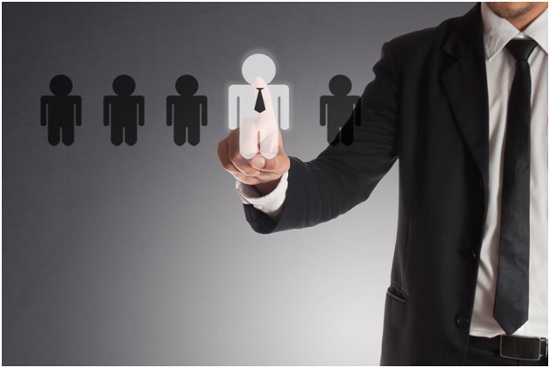 Benefits of Hiring From the Global Talent Pool
Diversifying your staff is the first step toward improving your business and moving into the future. Diversifying your staff by going global with your search for talent is arguably the best way to make these improvements. Let's take a closer look at the benefits of hiring from the global talent pool.
Broaden Your Hiring Options
When you're hiring someone new, you want the best and the brightest. What are the odds that the best and the brightest are always located in your city? Doesn't it stand to reason that, say, the best website creator or the best program developer lives elsewhere?
When you open up your hiring range, you increase your potential to find the best fit for each position.
Overcome Skills Shortages
Did you know that almost half of American companies have announced that they're experiencing a shortage of skilled labor? Because this is occurring across industries, it's hard to pinpoint specific causes fueling the shortage. However, we can speculate that the obstacles of the past few decades, including the 2008 recession and drop in college attendance rates, may have something to do with it.
Hiring only domestic employees can come with a large cost in the form of training and production delays. You may have better luck finding candidates who are fully prepared from the get-go when you start looking in other countries.
Prepare to Create a Global Brand
Whether or not all businesses are prepared for this, we exist within a global economy. When you're not tapping into a global market, you're not meeting your business's potential. Global expansion can allow you to extend the sales cycles of certain products and innovate to meet untapped needs.
International employees can help you to prepare for globalization. They can offer unmatched insight into their country's cultural needs and desires. They can also improve customer relations when you're dealing with more than a purely American market.
Embrace New and Innovative Perspectives
When we bring on any new hire, we hope that they'll help our companies to innovate and see things with fresh eyes. Imagine how much further this can go when you hire international employees. These employees haven't been educated and trained within an American framework, and can think outside of the American box.
One of the biggest reasons why diverse companies are better innovators is the different perspectives their employees bring. When someone with a different experience and cultural background sits down in a room with you, they encourage you to see things from a new perspective. This is what drives companies to make changes and differentiate themselves from the competition.
Obstacles to Going Global
As you can see, there are some pretty compelling reasons to go global. If a global talent pool has so much potential, why aren't more companies taking the plunge?
The truth is that going global can come with a lot of obstacles. Chances are, not all global hires will want to relocate to America to work for you. However, allowing them to work from another country isn't as simple as you might think.
Hiring international employees requires you to:
Register with international tax authorities and pay international taxes
Open bank accounts in the countries you're hiring in
Acquire any certifications needed to produce or utilize labor from those countries
Remain compliant with those countries' laws and regulations regarding payroll and benefits
Work with international accountants and lawyers to ensure compliance
In other words, you have to establish a business entity in those countries, and that's no small task. Is there a way around it?
Finding a Solution to Global Expansion
It's time to take a quick look at PEOs that work with EORs. PEOs, or professional employer organizations, take care of things like HR and payroll for your company, including your international employees. EORs, or employers of record, become the legal employer of your employees.
An EOR takes on the responsibilities and liabilities that come with international hiring. You hire them and they take care of every obstacle listed above. Firms like Bradford Jacobs offer the perfect blend of PEO and EOR services so that you can focus on core operations.
If you want to expand, don't let overseas regulations stop you. Partner up with the right firm to go global in a cost and time-effective way.
Think Big and Hire Global
Global expansion isn't all about selling products in other countries. It's also about hiring from the global talent pool and effective Employee onboarding. If you want to prepare your business for the coming years and embrace the global market, start by bringing international employees onto your team.
Hiring the best talent is the first half of the battle. The next steps involve improving employee retention, developing a strong marketing strategy, and boosting profit margins. We're here to help you with all of that, so take a look at our business content for more useful information.