MPPSC (Madhya Pradesh Public Service Commission) is one of the most challenging and competitive exams to crack. More than three lac students have applied for just 350+ vacancies, which means only one vacancy per 1000 applicants.
In such a competitive scenario, choosing the best MPPSC coaching institute, creating the right strategy for preparation, covering the entire syllabus, quality notes, and mock tests are crucial for success. Sharma Academy, a pioneer in MPPSC preparation, is paving the way for hundreds of students every year to clear this exam.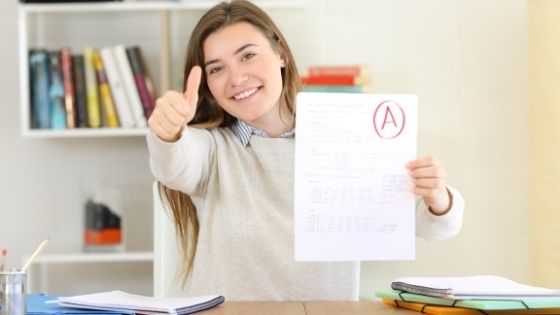 If you are looking to crack the prelims, mains, and then the MPPSC exam interview, then Sharma Academy will be the right choice for you. Here are some of the top reasons why you should choose this institute in Indore for MPPSC coaching and preparation:
1. Covering full syllabus
Sharma Academy claims to be the only MPPSC coaching institute in Indore that provides and covers 100% of the syllabus. For transparency, the institute allows candidates to visit the coaching centre to check the full syllabus covering all the topics.
Students can then decide things on their own. No other coaching centre covers the entire syllabus. If a student can show the notes of any other institute covering 100% syllabus, he/she will get to study at Sharma Academy for free by availing the scholarship.
This is one of the most important reasons to choose Sharma Academy for MPPSC preparation.
2. Learn from MPPSC-qualified candidates
Sharma Academy has a record of preparing the candidates in such a manner that they crack the exam. Every year, many candidates clear various competitive exams, including MPPSC, UPSC, and more.

For the aspiring candidates, the institute arranges classes from the qualified candidates because they have done it and they know how to do it. This is a crucial factor that helps more and more MPPSC aspirants to follow the right strategy to achieve success.
3. Updated notes, study material and test series
With Sharma Academy, you get MPPSC notes, books, test series, along with all the other essential study material.
The notes are comprehensive and specific for all the subjects. Students don't have to get worried about finding more notes or books. The books are meant for both MPPSC prelims and mains exams preparation. MPPSC test series and mock tests help you to check your preparation level and prepare better.
The Sharma Academy team ensures that all the study material and test series are up-to-date with the latest MPPSC syllabus.
4. Award-winning
Founded by Surendra Sharma, Sharma Academy has won several awards for excellence in the field of education. For driving success and preparing students for a brighter future, it was awarded as the Result-Oriented Academy for UPSC/MPPSC by the honourable Chief Minister of Madhya Pradesh.
It won the award for the Leading E-Learning Academy by Honorable CM. The education minister and DGP of the state have also recognized the efforts of the Sharma Academy.
5. Classroom and video courses
Sharma Academy offers both classroom and video courses, making the learning experience more flexible for students. For instance, students who don't belong to Indore and need to shift to the city for offline coaching today have the option to choose the video courses and study from home.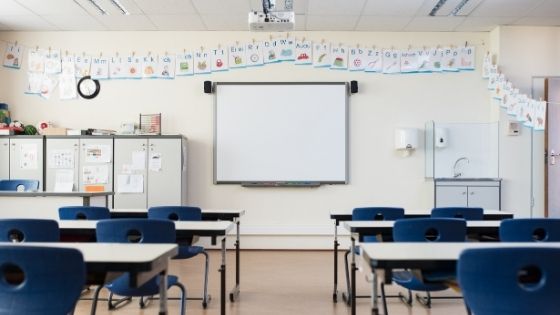 The video courses are available in the form of pen drives, SD cards, and tablets. On the other hand, the classroom classes are conducted regularly for both Hindi and English Medium students. These classes run from Monday to Saturday, whereas Sunday is scheduled for the weekly test series.
6. Trusted and credible
Established in 2010, Sharma Academy is here for more than a decade now as a trusted and credible coaching institute for MPPSC. This trust and credibility is the result of transparency with students, a high-quality and result-driven educational approach, and empowering hundreds of students to crack government exams. This is the reason education minister, chief minister, and many dignities have recognized the efforts of the Sharma Academy.
7. High success rate
The success rate of Sharma Academy is higher than other coaching institutes in Indore. The students of the academy crack not only the MPPSC exam, but also other government exams like UPSC, IBPS, SSC, etc.
It has a long list of aspirants of government jobs who have cracked the exams for various posts.
8. Experienced faculties
All the notes, test series, mock tests, and study materials offered by Sharma Academy are crafted by expert and experienced faculties. These faculties have unique methodologies in teaching effectively and making things easier for students to learn. These faculties conduct both classroom and video courses.
9. Regular exam alerts & notifications
Exam alerts and notifications are crucial for students to stay up-to-date about upcoming exams, information about form filling, deadlines, etc. To ensure that no student misses any critical update, the Sharma Academy team keeps its students informed and notified about all relevant updates.
Over to you:
The final decision of choosing the best MPPSC coaching and preparation will be yours. We hope the reasons and benefits of opting for Sharma Academy will help you to make this decision. This academy is a one-stop destination for aspirants who want courses from qualified and expert faculties, full syllabus, test series, mock tests, notes, and much more.