You finally launched your online business. Now, it seems, aside from your family and friends you are not getting a lot of online traffic. Also the world wide web can offer immense opportunities for e-commerce and reach billions of people, it is also a big sea of information where your website can get easily lost. If you don't know how to promote your online business then chances are very slim that your business will survive in this digital era.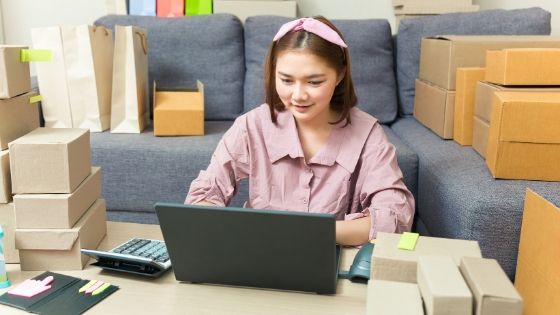 Why is online business more effective in the twenty-first century? The online business reaches more specific customers and provides them all sorts of flexibility to purchase. You can scroll hundreds of products and services from the comfort of your own home and buy with a click of a button – without having to change out of your pajamas even. Online purchases are now very safe and secured, and comes with several warranties of return and faster than ever shipping.
To add more, you can compare products by reviews and ratings and even box opening videos and photos. There is a tremendous amount of information that helps the buyer make the right buying decision.. Also, there are products with a full refund policy. So, you can purchase anything with confidence while satisfaction is guaranteed. A well promoted online business can catch on like wildfire and quickly become very successful. The opposite is also true though.
6 Ideas to Promote Online Business
These are some of the proven ideas that can boost your online business in reality. People already have had success with these tactics and chances are you will be successful too.
1.Content Marketing
Content is the king of online marketing. Search engines give you more priority when you have more information about quality content. As content helps you to rank up on search results quickly, so you can generate more organic traffic. So, you can engage more customers in your business.
How can I do it? You can start a blog and offer valuable information consumers need. Once you get some response, you can try affiliate marketing. That is promoting e-commerce products though product review. Most e-commerce platforms have affiliate programs to share a commission with you.
So, the more you sell, the more you get commissions. To boost your commission you can choose commission hero– an online marketing course by Robby Blanchard. It has three simple steps to follow- pick an offer to promote, build a sales funnel and go for Facebook ads.
In case, you have your own shop, you can start your website and promote products to reach customers beyond your community. Once again, quality content is important to attract your customers. Remember, search engines always prioritize content with more quality information in a slick format of presentation.
2. Content Optimization
In every niche you will have contenders. So, they will try the same exact strategy you are planning. To get ahead of your competitors, you must optimize your content before marketing. Content optimization will also spike the targeted customers on your site.
For content optimization, you need to know what are the keywords that market leaders are integrating into their content. This process is more commonly known as LSI or large scale integration. Because of different sets of keywords, Google will scrap it from different search strings.
You can easily find a list of those keywords by using ahref.com. Once you have the list, match the keywords that you are missing. Also, check keywords in terms of search volume. A keyword search volume should be at least 50 to be of any importance.
Other than keywords, optimize meta tag and meta description. You should use images or videos that are relevant to your post and optimize them with your targeted keywords. Your on-page SEO is just as important as off-page SEO. People have ranked their posts on google without using any backlink by just applying content optimization tactics.
Other than that, you have to optimize your website for all different devices. Importantly, optimize your site for mobile and other hand-held devices. That cuts off the bounce rate and increases chances for a more organic traffic. Chances are your customers are more on their cellphones than on their laptops these days. So optimizing your website for all different devices is critical.
3. Social Media Promotion
Social media has been one of the best marketing platforms in the modern era. It allows us to connect people with similar interests and taste and allow us to target specific demographics. Social media is more prevalent than ever and gaining more users every year. So, platforms like Facebook, Youtube, twitter, Pinterest, LinkedIn, etc. helps to reach your targeted customers.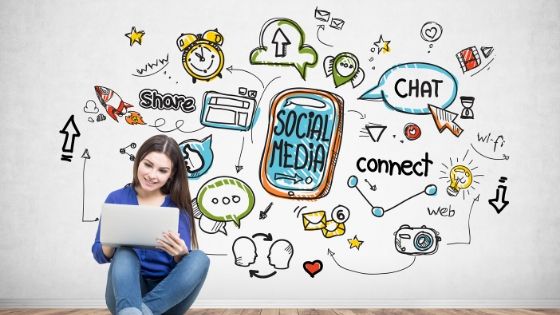 All you need is to create a Facebook page or a Youtube channel and promote its content to the targeted community. You can create relevant stories which people would love to share. Other than that, these platforms allow you to educate your customers. Teach them the value of your product or service. Make sure you link social media pages to your targeted website. Importantly, you should run a planned campaign to generate more customers to your site.
4. Email Marketing
Email marketing is another keystone in online business success. You have to make a funnel of subscribers and engage them over email to grow more audience. It is important to send emails at regular intervals. Let your customer know about the special offer or discount you are offering this week.
Other than promotional offers, send them greetings on every important occasion to demonstrate how the company values its customers. Most of them won't open the email but some definitely check emails – especially for special promotions and offers. If they are interested, then they will click on the link you are promoting.
Email marketing converts your potential customers to recurrent buyers. So, do not hesitate to send emails on a regular basis. For bulk emails, you can use services like Getresponse or others. Make sure you highlight the promotional offers and have some effective language and headings to grab your customer's attention.
5. Paid Promotion
For every business, you must have make some primary investment before you start to see growth. For online business growth it is important to have some paid promotion. You can have paid promotions on social media like Facebook or Youtube. Set your campaign and run your promotional ads to the targeted community.
Other than social media, you can use Google AdSense to promote your service or product on different websites. Google Adsense has metrics like PPC (pay-per-click) to drive potential customers to your site. And, these customers will grow your business quickly. Make sure, you optimize your promotion wisely, or else it can eat up your budget quickly.
6. Offer a Gift
This is another effective marketing strategy. You can offer a gift for the first purchase by a customer. It does not matter what exactly you are offering as a gift- an offer of a gift with purchase works wonders. Experts suggest that gifts create a big psychological impact on customers. It helps spread organic word of mouth as your customers brag about their gifts with purchases more than the product they purchased in some case.
Another key strategy can be sending coupons. You can tempt customers by sending coupons in email and offer value add to your product. Other than that, promote customers' positive experiences and show them the gifts you are offering in small videos or so. Some market experts also offer gifts with purchases during peak shopping seasons like the holidays and birthdays etc. This has been a huge draw for a very long time..
Online Business success requires more methodical promotional tactics than a brick and mortar business. You have to fight for your customer's fleeting attention, get them to see the value in your product, and entice them to buy. If you follow the above-listed ideas, then online business success is on the cards for you. Try them, you will surely grow your business.