The practice of renting a womb, known as surrogacy, has become a hot topic mostly because LGBTQ couples can now have children using this procedure. The practice of renting a womb was hotly debated when Kim Kardashian again revealed her plan to apply a similar technique in the birth of her 4th baby, after she managed last year to have her 3rd child with the help of this method. To read more about the work of a surrogacy agency in the U.S., visit losangelessurrogacy.com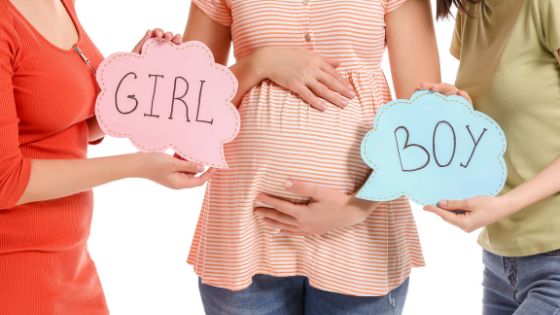 The practice of renting a womb itself is a method as well as an agreement in which a woman agrees to carry out a pregnancy for another person or partner. The other person or couple are the intended parents of the child born to the woman who is the "rented" womb.
Medically, the practice of renting a womb or surrogacy can be divided into two types. The first type is surrogacy with a traditional surrogate mother. The surrogate mother is inseminated with the tenant's sperm/donor sperm. A traditional surrogate is the birth mother of the baby because her eggs are used to be fertilized. The second type is surrogacy with a gestational surrogate, which is done through in vitro fertilization (IVF) techniques. The surrogate mother's eggs are not used; she only lends the uterus so she doesn't have a genetic bond with the child. Sperm and eggs come from donors.
The practice of renting a womb is widely practiced in Indian society. In that country, a surrogate mother rents out her womb for $16,000-$32,000. India has indeed become a paradise for seekers of rented wombs. There are over 1,000 surrogacy centers in the country which can attract an estimated 25,000 couples each year. They generate more than two thousand births, a market estimated to $2.3 billion per year.
A number of countries prohibit this practice because it is considered contrary to applicable laws and norms. One of the reasons behind the ban is the potential psychological vulnerability of children and surrogate mothers. Children born using surrogacy may find it difficult to accept explanations for their origins. Parents may have difficulty explaining this to their child. This case happened to Ricky Martin's family. Matteo and Valentino, Ricky Martin's two children, who were born through surrogates, had asked a striking question. These two male twins were raised by two fathers and without a mother.
Surrogacy involves the fertilization of a woman's egg with the sperm from a sperm donor or future father through a medical procedure to create an embryo. The embryo is implanted in the womb of the surrogate mother who eventually gives birth to the child. This method can help parents who want to have a child but can't get pregnant for one reason or another. Delivering a baby through surrogacy involves a legal framework defined by the legislature. Legal parents and surrogate mothers are required to sign an agreement to avoid future problems related to the legal rights over and of the child. The practice of surrogacy has rapidly gained popularity all over the world, and more and more parents are starting to choose it.