Disney may be a dream vacation, but it can feel like a nightmare for the budget-wary. If you are working with a tight budget and trying to plan a vacation for yourself and your family to Disney World, it can feel like the numbers add up too fast and too soon.
The good news is that there are many ways that you can cut costs and enjoy a brilliant vacation in Orlando. While one of the best tips is to go during the off-season, this isn't possible for big family trips unless you take your kids out of school or home-school them.
Thankfully there are other ways to save, and one of the best tips is to find a great, affordable resort that offers all the amenities you could ever hope for so that you can spend a day enjoying your resort's waterpark, activities, spa, and more for less. Of course, you will go to Disney, but by reducing the number of Disney park days, you can extend your vacation and get the most out of your holiday.
These great ten resorts are perfect for the budget-wary and ideal to help you get the most out of your Disney trip this year.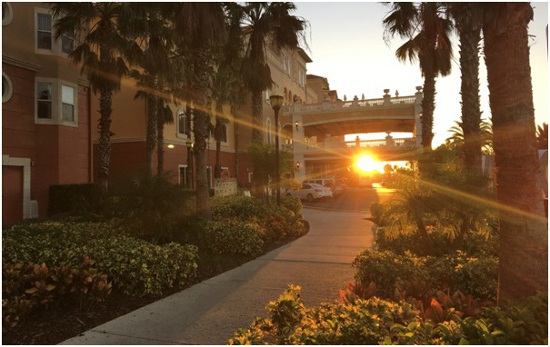 1. Westgate Town Center and Vacation Villas Resort
This casual resort offers everything you need to enjoy an incredible time, for less, with excellent onsite amenities and a prime location for those going to the big theme parks.
Westgate's Disney area resorts all offer exceptional value for money, with the sister resorts at Westgate Town Center and Vacation Villas Resorts offering the widest accommodation options. Of course, if you are looking for the largest Westgate Disney-area hotel then you will want to explore their Westgate Lakes Resort and Spa, which is also in this list.
These sister resorts offer rooms, suites, and villas and great onsite amenities including an optional waterpark. Access to the waterpark is additional, but at an affordable $20 per day pass it can be the affordable choice in comparison to the theme park waterparks.
The theme parks themselves are just a short distance away. You can get to Walt Disney World Resort in 3.5 miles and to Universal Orlando in 14.9 miles.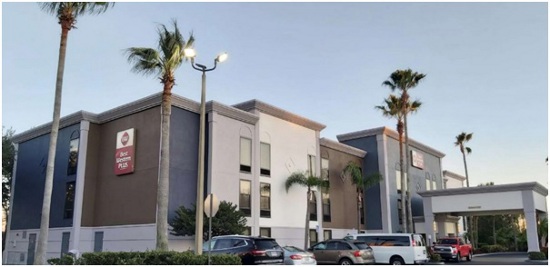 2. Best Western Plus Universal Inn
The Best Western Plus Universal Inn is ideal for Universal Orlando holidays, but it can be a great option for those interested in a mix of Disney and Universal activities.
While this hotel is primarily geared towards those interested in making their vacation all about Universal, it is close enough to Walt Disney World to make day trips. Split your time for the best vacation that brings in all the action and lets you get up close and personal with your favorite characters from across Disney and Universal.
There are free transportation services to Universal, SeaWorld, and Wet 'n' Wild. You will also be able to get free breakfasts and free parking. You can even walk to Universal, Islands of Adventure, or CityWalk.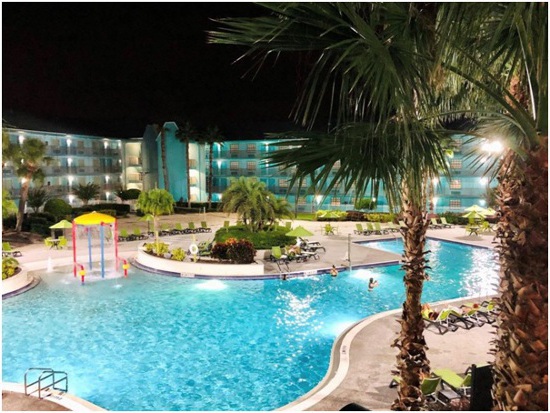 3. Avanti International Resort
This is a city-based and family-friendly hotel that puts you in the heart of everything that Orlando has to offer.
This resort is less than 20 minutes from the biggest theme parks in the world and has easy access to Orlando's airport. You will be able to enjoy a pool, splash park, onsite food options, a poolside café, and more. Not only are there free shuttles that will get you to the theme parks in the area, but there are great things to do within walking distance.
Find shops, restaurants, and shows within walking distance, and on Fridays between 3pm and 6pm, head to the Avanti Lobby to see local artists show off their work.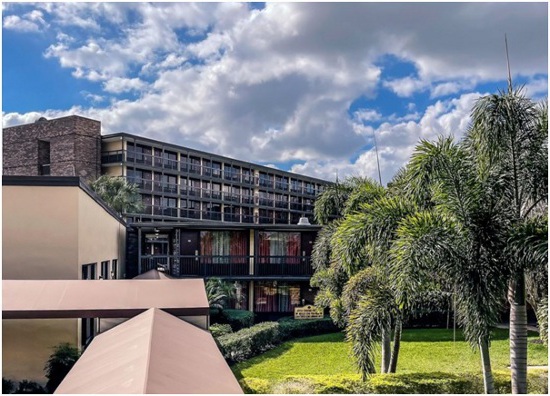 4. Rosen Inn International
This budget hotel is a family-friendly haven located on I-Drive and offers kids under nine the chance to eat for free at the buffet with a paying adult.
There are many ways to save and get more value out of your stay at Rosen Inn International. While it is just a short drive from Universal and Disney, there are great ways to save onsite. Go to the buffet and eat your fill while kids under the age of 9 dine for free. You can also spend time at one of the two outdoor pools that are heated to perfection throughout the year.
There is a playground, video arcade, and an onsite bar with a karaoke machine for groups to entertain themselves at night.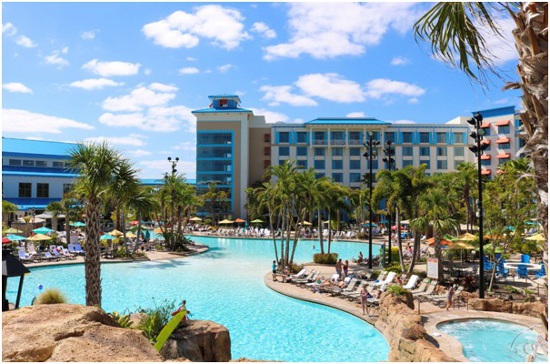 5. Loews Sapphire Falls Resort
This lovely resort took the Caribbean as its inspiration and offers pools, sandy beaches, and waterslides within easy reach to both Disney and Universal.
This resort is a short drive away from the big theme parks and Universal CityWalk. You can even get shuttle services to Universal Studios and CityWalk as part of your resort fee. Don't let the Universal Partnership confuse you, however. Just because it is closer to Universal Studios does not make it a bad choice for your Disney hotel. In fact, this massive, new hotel offers some of the newest, most affordable accommodations in the area.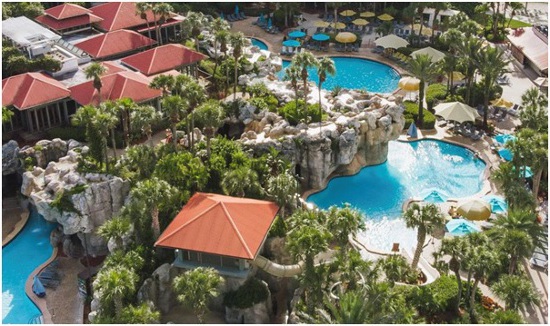 6. Hyatt Regency Grand Cypress
This family-friendly resort is affordable and close to all the big theme parks while offering some of the most beautiful pools for guests on the list.
If you want to spend a few downtime days relaxing by a pool, you will be hard-pressed to find prettier pools and water features than it is available at Hyatt Regency Grand Cypress.
Not only are there great onsite amenities that will keep everyone entertained, there is a full kids program called Camp Hyatt that will keep them entertained and help your kids make friends while you and the other adults in your part enjoy some kid-free activities and time alone.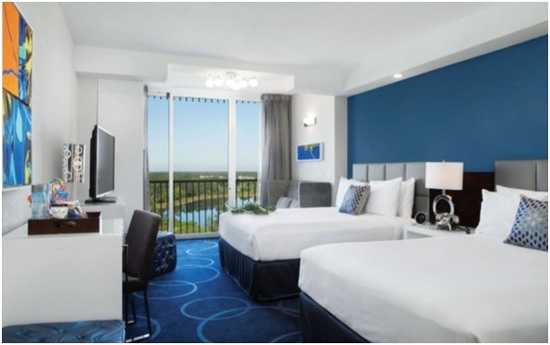 7. B Hotel Resort & Spa
For a friendly, budget-happy hotel that is close to Disney Springs and Disney World, look no further than B Hotel Resort and Spa.
This is a great budget option that is almost on the front door of Disney Springs. Find exceptional restaurants, shopping, and shows just a short walk from your hotel. Not only will you have all those excellent Disney Springs things to do to keep you occupied, but you will also have access to the only AVEDA lifestyle spa in Orlando.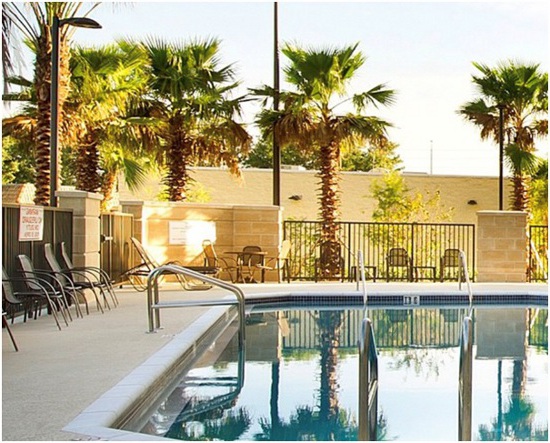 8. Drury Inn and Suites Orlando
Drury Inn and Suites offers excellent giveaways and helps you save with special park partnership packages.
You can save big at Drury Inn and Suites by trying to win one of their getaway vacation package giveaways. If you weren't so lucky, then know you can save by taking advantage of the unique park partnership packages that are available to guests of the Drury Inn and Suites Orlando.
On top of these savings, you will be able to enjoy free food and drink at their complimentary breakfasts and their 5:30 Kickback program.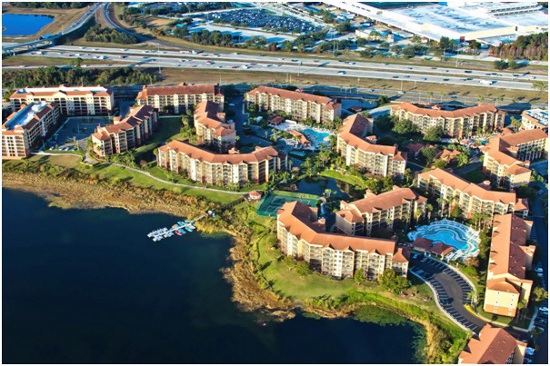 9. Westgate Lakes Resort & Spa
The largest Westgate resort in Orlando is Westgate Lakes Resort and Spa. Here you will find multiple pools, outdoor activities, a spa, and even a waterpark.
This resort is just 5 miles from Walt Disney World Resort and offers rooms as small as a studio all the way to massive four-bedroom villas to ensure that you and your family find the best, most comfortable stay during your trip to Disney.
The price is incredible for the amenities you have available to you. Not only are there multiple pools and hot tubs, but there are also five restaurants, a spa, and outdoor sports facilities to keep the whole family engaged and having fun when you aren't at Disney World.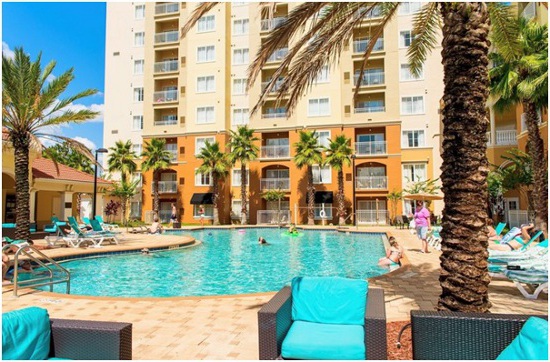 10. The Point Orlando
This resort is ideal for young people looking for a budget option that isn't flooded with little kids.
This value hotel caters to young adults and offers free shuttle services to the nearby theme parks. You will be able to enjoy a great pool, eat at a bar and grill, and even be able to attend one of the onsite parties and meet new people. As it only offers suites, it is ideal for groups, particularly if you are on your summer or spring breaks.