A vacation is a chance to escape from everyday life and see the world, but it is difficult when you travel to popular places that are crowded with other tourists. However, if you are looking for a luxury trip with all the amenities you could think of, you should consider booking luxury villa rentals like St Barts Villas. If you are interested in visiting someplace that few outsiders have seen, here are some vacation destinations that are at least a little bit off the beaten path. In places like these you may also be able to find some animals like turtle, fishes, and more.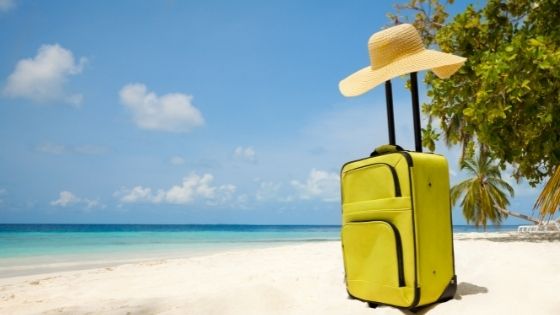 1. Panama
Taking a Panama Canal cruise allows you to see one of the most impressive engineering feats in the entire world, a series of locks that allows vessels of all sizes to cross between the Pacific and Atlantic Oceans without having to sail all the way around the horn of South America. However, there is a lot more to Panama than just the canal. You have an opportunity to visit a tropical rainforest and sites of significance to human history and heritage.
2. Namibia
By day, Namibia offers the opportunity to see African wildlife and majestic scenery while partaking in activities such as horseback riding, biking, walking, or hot air ballooning. By night, it becomes one of the best places for stargazing in the world because of the lack of light pollution.
3. Norway
While some parts of Norway are popular with tourists, some of the more remote fjords are virtually untouched. Getting there can be a challenge, but the intrepid are rewarded with breathtaking views of the Northern Lights, sails on antique schooners, and extreme ski slopes that take you right to the edge of the water. During the summer, you can see white-tailed eagles and other wildlife on the Lofoten islands, which are inaccessible during the winter due to weather conditions.
4. Andaman Islands
These secluded islands offer a tranquil retreat from the hectic life on India's mainland. Its tropical jungles and clear waters are teeming with life, and its shores are quite pristine. Located off India's west coast, the Andaman Islands are a hidden jewel waiting to be discovered by Indians and non-Indians alike.
5. Peru
Peru is a country of varied landscapes and experiences. It is home to many significant historical sites, but if you are interested in more of a bohemian beachy vibe, head to Mancora. The tranquil community along the Pacific Coast seems caught in a perpetual summer, and activities such as plunge pools and kitesurfing are available year-round. If you visit between June and October, you may have the opportunity to spot some humpback whales off the coast as this is their migration season. Kichic is a boutique hotel that was once a personal home. It uses locally produced food to create unique vegetarian and pescatarian dishes.
6. Sao Tome and Principe
If you would like to see unique wildlife in a well-protected environment, head to the island nation of Principe, located off the West African coast in the Gulf of Guinea. The island is home to 29 endemic species of bird alone, and dolphins and whales can be sighted in the nearby waters. You can see sea turtles hatching if you visit between September and April, and there are many hidden biosphere trails just waiting to be explored. Accommodations on the island are tents, but that doesn't mean that you're roughing it as they are luxe accommodations.
7. Faroe Islands
The Faroe Islands belong to Denmark, but they are located in the North Atlantic between Scotland and Iceland. The Faroes offer dramatic landscapes surrounded by calming seas. One of the best ways to explore the virtually untouched archipelago is by taking a tour of the rugged coastline via a fishing boat. The Hotel Havgrim Seaside Hotel is a historic home that has gone through restoration, and you can enjoy the mesmerizing views from private balconies and large glass windows.
There are many opportunities to travel around the world and see places that relatively few outsiders have ever experienced. Some of these places have started opening their doors to visitors, offering amenities while still preserving the charm that drew people to them in the first place.