When you're planning a low-key wedding, you have to think carefully about how to make it feel just as special as a traditional wedding without all the fuss. The best way to do this is to keep things simple. Instead of a traditional wedding ceremony, an elopement is a small, unannounced wedding in which the bride and groom exchange vows with family members and friends in attendance.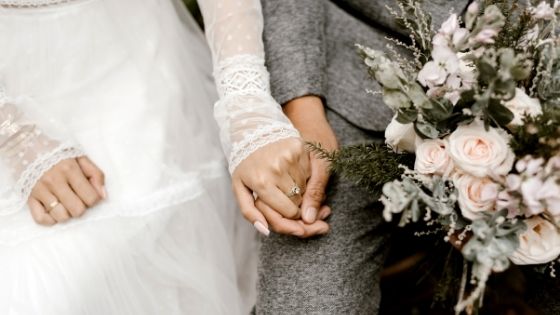 They're perfect for couples who want to keep the focus on the two of them and don't want to share their special day with the world. As such, they're often the ideal solution for couples who are looking for a more affordable wedding option and want to make their ceremony feel just as special as a standard wedding. To help you plan a low-key wedding of your own, we've compiled a list of everything you need to know about getting married in the most low-key way possible.
Set Your Budget
The most important thing to do when planning a low-key wedding is to set your budget. The first step in this process is determining how much you want to spend; you can start researching venues and other vendors once that's done. It's also important to consider the amount of time you're willing to invest in your wedding day. If you have a lot of time on your hands, this process may not be difficult for you. On the other hand, if you're looking for something more low-key and quick, it will likely take less time and money.
Select Your Destination
Once you know your budget, the first thing you'll need to plan is your destination. It can be as close as your hometown or as far away as a foreign country. Selecting a destination will allow you to start planning the details of your wedding. You'll want to consider where you want your guests to stay, what activities are available, and how long you would like them to stay. Finally, you'll need to do some research on the legal requirements in the country or state where you plan on eloping.
Find A Venue
One of the most important parts of planning your low-key wedding is finding a venue. If you're opting for an elopement, this is even more important as you'll need to find a location where the ceremony and reception can be held. You might want to consider looking into nearby parks or other outdoor locations which are often free or have lower costs than traditional venues. Similarly, if you want a ceremony and reception at the same location, then you should also look into venues that offer both services in one place, as this will save you time and money.
Choose A Date
Your elopement ceremony can be held on any day of the year, but there are some days that work better than others. For example, if you plan to go on a honeymoon after your ceremony, it might make sense to schedule it when you won't have to fly or drive too far. You should also think about how many people will be able to attend your ceremony at short notice and whether or not they have any conflicts with the date you've chosen.
Make Travel And Accommodation Arrangements
As your guests won't have much notice when you send out invitations, it's important to make all the necessary travel arrangements as soon as possible. It's also worthwhile to consider booking accommodation near where your ceremony will take place. If you want to get married on a boat or at a venue that requires guests to stay there overnight, it's best to book accommodation well in advance.
Write Your Vows
One of the most important parts of your wedding is your vows. They're the words you recite to each other in front of friends and family, stating your commitment to one another. You can write a traditional set of vows or write something more personalized to make your ceremony stand out. As long as they're from the heart, they'll be perfect.
Choose What To Wear
The most obvious thing to do when planning a low-key wedding is choosing what to wear. This is the perfect opportunity to ditch your traditional white wedding gown in favor of something more simple and elegant that will match the rest of the ceremony.
Pick Your Flowers
As you start to plan your low-key wedding, one of the first things to do is pick out the flowers. Flowers are a critical aspect of any wedding and can really set the tone for your ceremony. When choosing your flowers for an elopement, you have two popular options:
You can buy fresh flowers from a flower market, the grocery store, or from a florist.
You can use silk flowers from a craft store and dress them up with ribbons and bows.
When picking out your bouquet, think about what kind of flower best represents the meaning behind your ceremony. If you're having a more romantic, passionate elopement, consider roses or lilies as opposed to tulips or daisies.
Plan Your Guest List
The first thing you'll need to decide is whether or not you want to invite guests. If you do, then the next step is coming up with a guest list. You'll need to figure out how many people you want in attendance and who they should be. As for who you invite to your ceremony, think about who will make it special for you and your partner. You don't need a huge guest list if you only have a few good friends by your side on your big day.
Send Out Invitations
As with any wedding, it's important to send out elopement invitations to ensure your guests know that a wedding is happening and where. If you want to keep things simple, the best way to do this is to send an announcement card with your wedding date and location information. This will be sent out in advance of the ceremony so that your guests can plan ahead and not have their schedules interfere with your special day. If you're looking for inspiration on how to create the perfect elopement invitations, check out this guide from Greenvelope. If you're planning a low-key wedding, the invite will be more intimate and sent to the nearest and dearest people to you
Plan The Ceremony
When the ceremony is the focus of your wedding day, the location you choose will significantly impact how personal and intimate it feels. For this reason, some couples may choose to wed outdoors, in their own backyard or at a park. If you live in an area with beautiful scenery like mountains, rivers, or beaches, consider getting married where you'll have amazing views from every angle.
Plan The After Party
The after-party is a cornerstone of any wedding. It's the time when guests let loose and celebrate the newlyweds, so it needs to be just as memorable as the ceremony itself. But you can also have an intimate, low-key affair with your closest friends and family. If you don't want to go for a full-blown reception, there are lots of ways to keep things small and intimate; from serving champagne and light bites where the ceremony took place to have a small reception at home with close friends or family members.