If you know (or you are) a science nerd, you are only too aware how fun being geeky is. Being geeky means to be truly passionate about the functioning and the offerings of the world.
It's impossible to not be fond of the enthusiastic science geek in your life. Show some love by buying them gifts they can completely geek out over?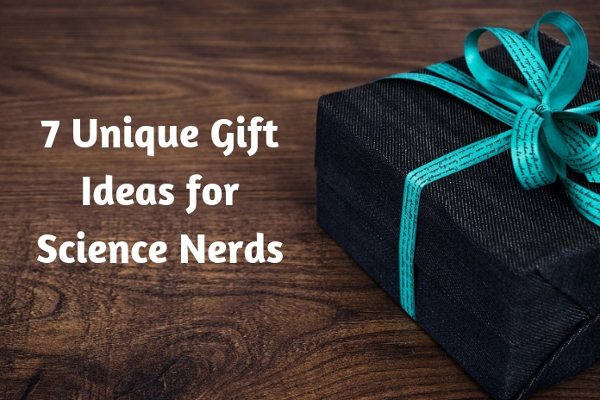 Here are 7 unique gift ideas for the science nerds in your life:
1. Microbe Plush Toys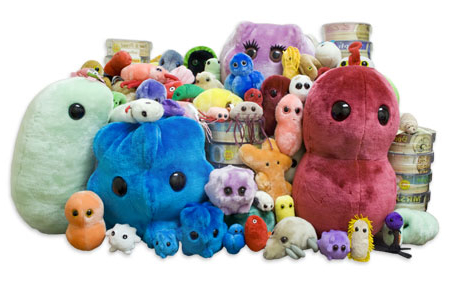 Besides their inherent cuteness, plush toys amp up all living spaces—from your bed to your office desk.
While you will mostly find plush tigers, elephants and bears, there is a very special category of plush toys you can buy for your biologist friend: microbes! GIANTMicrobes Plush Toys manufactures a whole range of stuffed toys of microorganisms like E. Coli, Salmonella and Anthrax!
You can even find detailed (and adorable) plush toys of neurons, platelets and even the common cold!
Give one to your friend to congratulate them on their doctorate—they can even use it as a teaching aid!
2. Chemistry Sweatshirts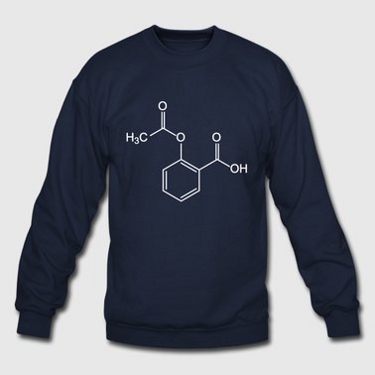 Your Chemistry major friend is probably so busy working at the lab, that he or she probably has no time for warm clothes or meals.
Here's a way you can support their passions and enthusiasm, while also ensuring that they eat and dress properly: chemistry sweatshirts, custom t-shirts! This cute 'BaCoN' periodic table sweatshirt is available in a range of sizes and is an instant hit among Chemistry majors! Another thing you can consider is embossed stationery with some science formulas.
Not only will the chemistry reference mean that your geeky friend can wear their passion on their sleeve; the text will remind them to eat!
If your friend sees himself as a bit of a Sheldon Cooper, gift them this Bazinga sweatshirt!
3. Decorative Test Tubes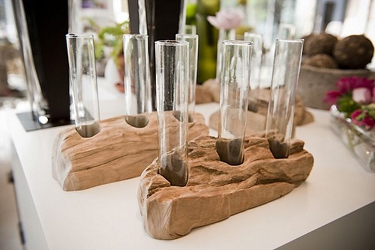 The most thoughtful gifts are the ones you personalize. If you want to really show how much the science nerd in your life means to you, just buy some glass laboratory bottles and arm yourself with some stationery!
You can get glass flasks, and make funny doodles with permanent marker on the surface. Or, you can get test tubes and fill them with sparkles, coloured sand and sweet messages from you.
Both of these will make personalized, colourful and perfectly synchronized decorations for their workplace!
4. Pop Culture Pillows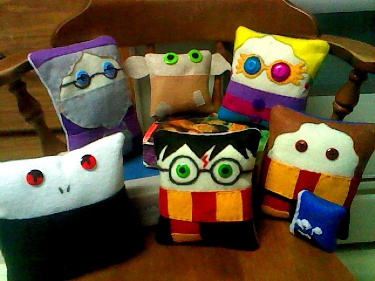 There's a great chance that your geeky friend has a room filled with things he or she loves: books, posters, and mobiles, to even keychains.
The one thing that he or she can always have more of, however, are cushions. There is nothing like too many cushions, which make them a safe and warm gift idea.
You can try the Sheldon-Cooper-meets-periodic-table inspired BaZnGa cushion or—every science nerd's first role model—the Dexter's Laboratory pillow, Don't be too surprised if soon after, the science nerd in your life complains of seeing laboratories in his or her dreams!
5. 3D Dinosaur Puzzles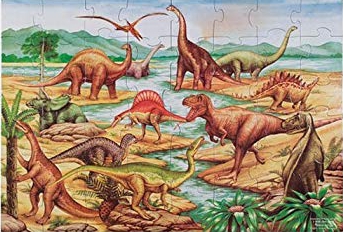 Everyone from the age of eight to eighty loves dinosaurs—there's even a good chance the first time your friendly science nerd truly appreciated the wonders of the universe was when they first discovered dinosaurs.
If your friend is a zoologist or a paleontologist, gifting them their very own wooden 3D dinosaur puzzle is going to instantly win them over! There are many different dinosaurs available (including T-Rex), meaning you can pick their favourite dinosaur.
Watch joy light up your friends' faces as they build puzzle-like fossils to make their very own Stegosaurus or Triceratops!
6. DIY UFO Craft Kits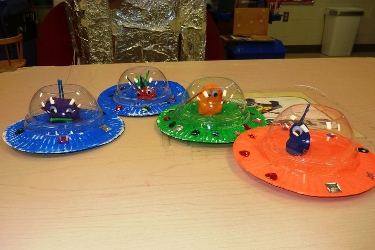 The best way of getting the astrophysicist or astronomer in your life to spend more time with you in the bedroom than in the observatory is by luring them with space-themed craft!
If you or your science nerd partner has nimble fingers, get together to assemble this UFO Craft Kit. Using the instructions in the kit, you can cut up and design shiny metallic UFOs and little green Martians!
You can hang these from the ceiling, and add glow in the dark stars in the shape of different constellations.
Not only will your geeky paramour appreciate your creativity, you can spend the night gazing at stars and UFO's together!
7. Dog Bandanas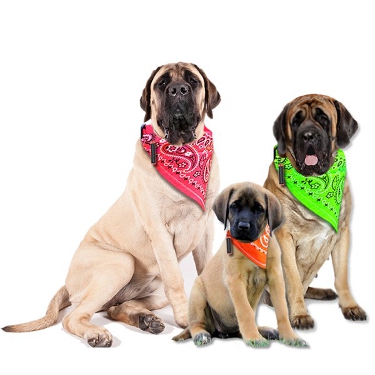 If your science nerd comes with a dog, we bet that they secretly have thought of their dog as a lab sidekick.
Here's one way to actualize their fantasy: get their dog a bandana! With text like "I find this humerus" and "Yoda One for Me", this gift will make your friend laugh as well as proudly share their nerdiness with their pet.
These bandanas are made with soft cotton twill and fit nearly all dogs comfortably.
Get matching funny science shirts so your friend can completely geek out on walks with their dog!
Whether it is your biologist friend's jokes about bacteria or your astrophysicist friend's fun facts about space, it's impossible to not love having your science nerd around.
Give them these gifts to let them know how much they mean to you and your supportiveness on their geeky journey.