Anyone who hears 'shopping' suddenly gets excited because no matter how much you resist it's just tempting. Being a fashion fanatic we bet you love to do shopping, which is how you can stay on top of the trend. But if you are too busy to visit the mall to shop for new clothes, we suggest you resort to online shopping.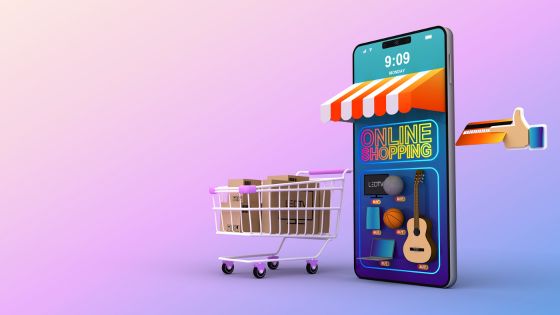 Shopping online gives you the benefits that you wouldn't avail otherwise, such as discounts, a versatile collection, return and exchange policy and even free shipping. The best part about online shopping is that you can do it from anywhere and any time. But before you log into the online shopping site, we give you a few tips to make your experience smoother.
1. Use the discount offers: Whenever someone new logs into a shopping site they get a discount coupon. If you are new to the particular shopping site you will get a discount coupon, availing the services of which you can seek a handsome discount for the items you purchase.
2. Decide your budget: Instead of just scrolling through the shopping site and coming across products of all price ranges, it is better you decide your budget first. You can then use the filter to put the price range you're comfortable with. This way, the site will only show you products within your given price range, making your shopping experience easy.
3. Go through the sale page: Every online shopping site has some or the other sale going on and it will be wise to avail its benefits. You might even come across a product you've been wanting to buy for a long time but couldn't because of the budget. The said product will be available in slashed prices or you can even get the price reduced with the use of the discount coupons.
4. Follow their social media handles: Every business has become tech savvy these days and it will be beneficial if you follow the social media handles of the shopping sites to keep an eye for discounts and exciting offers. Also, you can get a glimpse of the latest collection they have to offer.
5. Read the reviews: Reading the reviews and ratings of the products you decide to buy won't be a waste of your time. Whatever product you want to buy, first check out their reviews, including the pictures of the customers using the product to make sure you are buying the right stuff.
6. Put things in the cart: If you like certain items but don't have the budget to buy them now, you can put it in your wishlist or in your cart for later. This will help you get an easier check out the next time. At times certain online shopping sites offer you discounts on the items sitting in your cart or wish list for a long time.
With these tips and tricks, you can make your online shopping experience a smooth one. Also, don't forget to check out their various payment options and returns and exchange policy before buying any products.