Deciding to go the self-build route in order to get your dream home rather than buying an already existing building is really exciting, but it should not be a quick decision to make.
What you are entering into can be a very stressful experience, and not only for you if you are the one planning it, but for the whole family.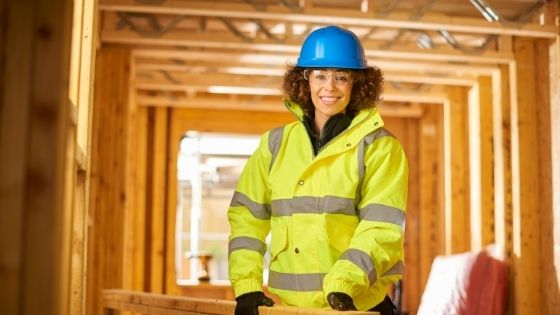 Planning out your expenses and making sure that you have somewhere adequate to live in while any building work is being carried out is a must, and if you are planning on staying with family, you must be aware that building a house can take a long while to complete, especially if there are complications.
Getting your planning right
It is important to get your planning right when you are looking to build your forever home. Finding out after all your hard work, stress, and hard-earned dimes that the sizes of rooms are just too small for the way you live or that the house does not flow how you would like at all is a hard and expensive lesson to learn.
By having the correct design software to help you visualize your dream home, as well as aid in the planning of it, can be a godsend, especially if you can switch from 2D to 3D. Being able to work out where doors or arches will fit and the size of windows alongside furnishings will give you a good idea of floor sizes so that you can make sure that everything will fit and you will have plenty of room to move around.
This kind of software is also an important tool when it comes to planning your bathrooms and your kitchen, as these are very expensive rooms to get wrong and can make or break the feel of any home.
Obtaining your perfect plot
Once you have worked out the size of the home that you will be happy with. You will need to check that you can afford to have it built, whether or not you have the money ready to hand or if you will have to raise the finances in order to buy your plot and get the project moving.
It may sound like the easiest task on earth, finding the correct building plot for your self-build project. However, this may not be the case at all.
There needs to be a lot of thought going into location as well as the size of the plot that you will require to create your dream home on, especially if this is going to be your forever home. You will, of course, have the restrictions of what you can afford to pay for the plot and make sure that you still have enough money left over to be able to pay for the architect, building, and finishing touches to your new home as well as any additional fees which may be standard to the state which you are building in while being able to afford to live in the meantime.
Unless you are very lucky and work from home, your plot will have to be within an easy commute of work. If you have children of school ages, you will have to take into consideration whether there is a good quality school or college nearby for them to attend and how they will be able to travel to and from that place of education.
Creating your perfect exterior
Creating the perfect exterior for your new property may, you might feel, be nonconsequential, but the best-looking houses are the ones that fit in well with their surroundings rather than looking so out of place that they just look alien.
Also, if this is going to be your forever home, you will probably want a style of home that reflects your personality and that you will still love in twenty, forty, or more years' time.
When thinking about the exterior of your self-build project, it is not all about the style but also about color, finish, and the materials you will use, such as on your roofing, veranda, or rendering.
There are also window styles and exterior doors which will need to be thought about, though this may be quite easy to change should you change your mind.
When planning your outdoor space, you will have to think about where you will place your drive, or have parking if you have the room, and if you have a family, you may need to plan for the future as your children grow into adults so will the number of vehicles you will have to store.
Choosing your builders
It is important to vet your builders carefully and get quotes from at least three different ones or more if you can. Ensure that the quotes you obtain from your builders are written quotes and that they contain all the work which needs to be carried out so that you can compare the prices as well as any remarks that the builders may make about the work you are asking them to perform.
Is it important that when dealing with builders, you do not rely on verbal quotes or agreements to work as these can change. There have been many a builder who has backtracked on a verbal agreement and left customers feeling short-changed, with shoddy workmanship or half-completed building work.
With saying this, if you go through a professional business that is well established and has a lot of experience within the local house building sector, the chances are that you should be alright. When dealing with these businesses, it is a good idea to listen to their advice as they will know what you are likely to be able to do within the state you are looking to build in, and if you are relocating to a new state entirely, will be able to give you a heads up on any additional products or precautions you may require to take out due to weather, etc.
They will also have all the correct insurances in place should there be problems with your build and recommend any extra insurances you may need to take out yourself to protect your investment.