Did you know that New York City hosted 33 million visitors last year? The Big Apple is a vibrant city that's home to some of the world's most popular tourist attractions. But it's also got some lesser-known haunts that are loved by locals.
Are you planning a trip but wondering where to visit in NYC? We've got you covered with our New York City Guide. Keep reading for our New York vacation hotspots that are sure to please even the pickiest guest.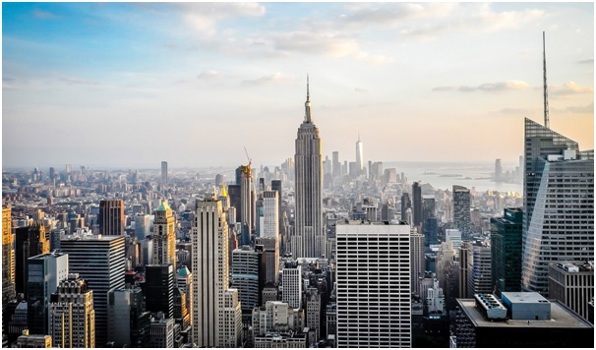 1. Go Up the Empire State Building
Built in 1931, the Empire State Building was the world's tallest building until 1970. It was built in just 20 months and has had an interesting history, including surviving a WW2 plane crash.
Because of its impressive height, the Empire State is one of the top NYC attractions, but it also offers some of the best views in town. Ride up to the observation deck on the 86th floor for some of the most stunning views you'll ever see.
2. Ride the Staten Island Ferry
If you want to see the Statue of Liberty, Governors Island, and some unique views of Manhatten, the Staten Island ferry is the way to go. Ride the ferry for 25 minutes from Whitehall Terminal, Manhatten, to St. George Terminal, Staten Island, and back again.
Ferries can be crowded, especially during rush hour. They run every 30 minutes, except during weekday rush hours, when they run every 15 minutes. An insider tip would be to ride the ferry at night for some of the most beautiful views you'll ever see.
3. Eat at John's Pizza in Bleecker Street
If you're looking for one of the best places to eat in NYC, then we'll let you in on a local secret: John's of Bleecker Street. This iconic Pizza place first opened its doors in 1929. It has become so popular that New Yorkers are prepared to queue out the door and along the street for their slice of pie.
Grab a piece of the action and head down to John's for a meal. Just be aware that you'll probably have to wait in line, but be assured that the wait will be worth it.
4. Catch a Show or Concert
We couldn't write a proper NYC guide without adding in a concert, or a show on Broadway. Listening to live music or heading to the theatre will be an experience of a lifetime.
Look for tickets from reputable sellers, or buy your tickets online. For example, search "concerts near me" to find out what's showing near your NYC accommodation.
5. Walk the Brooklyn Bridge
The Brooklyn Bridge connects Manhattan to Brooklyn, and it offers incredible views of the New York skyline. Head across to the middle of the bridge and be sure to take your camera, so you can snap both sides from your unique vantage point.
Once you've crossed the bridge, head to the historic and charming Brooklyn Heights neighborhood. Here you can go for a stroll, have some great coffee, and take in some culture. On your way back, head down to DUMBO and sample some of the best food Brooklyn has to offer.
6. Stroll Around Central Park
Central Park is New York's largest park. It covers 840 acres, which is larger than the country of Monaco! The park houses over 5 million trees and shrubs, and contains several roads and bridges.
Top tip: buy lunch from one of the many restaurants outside of the park, and then head down to one of the pergolas or pavilions by the boating lake. Have a picnic while looking out across the lake at the juxtaposition of foliage and skyscrapers.
7. Visit the Met
The Metropolitan Museum of Art, or Met, showcases over 5,000 years of art from all over the world. It's split over two sites — The Met Fifth Avenue and The Met Cloisters.
The Met Cloisters exclusively presents art and architecture from the Middle Ages. The Met Fifth Avenue holds the rest of the collection and includes everything from an ancient Egyptian tomb, to contemporary art.
Walking around and taking in the exhibits, you'll likely build up an appetite. Head to one of the many eateries to grab a snack or even a sit-down meal. And depending on where you choose to dine, you may even find exhibition-themed items on the menu during your visit.
8. Take Afternoon Tea at the Plaza's Palm Court
The Palm Court at the Plaza is one of the most beautiful and evocative eateries in New York. The room takes inspiration from the lush greenery of Central Park, just a stone's throw from the Plaza Hotel. The Palm Court has been serving afternoon tea for over 100 years, and there's a reason why people just keep coming back.
Afternoon tea is served from 10.30 AM to 5 PM, and a smart casual dress code is strongly recommended. Feast on an array of delicate sandwiches, cakes, scones, and jam. Choose your beverage and soak in the atmosphere, all while being treated to some of the best hospitality you'll have ever experienced.
New York City Guide: 8 Things You Need to Do
If you're planning a trip to the Big Apple but don't know what to do when you're there, our New York City Guide will give you a trip you'll remember for years.
Store your bags away for a few hours or days at luggage storage Penn Station and gear up for a fun-filled day in NYC. For the best views in town, head up the Empire State, ride the Staten Island Ferry, and visit Central Park. For great eats in an iconic setting, head to John's of Bleeker Street, and the Plaza's Palm Court. Whatever your jam, you'll find something to fall in love with in this vibrant city.
Did you enjoy this article? Then check out our Lifestyle section for more informative content.