New business owners have so much swirling around in their heads. There is a lot of responsibility riding on your shoulders; after all, you want your new business to succeed, and you want it to be embraced by your target customer. Money tends to be one of the top concerns for new business owners, which means a tight budget with as few overhead costs as possible. However, some expense are worth it in the long run.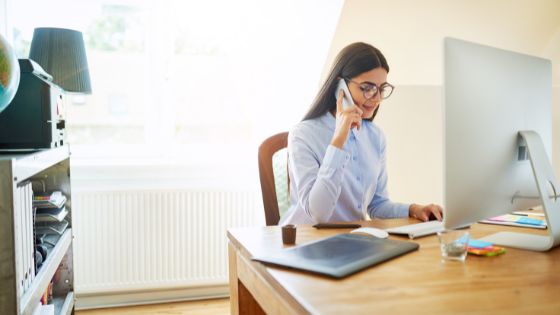 Business Insurance Can Protect Against Unexpected Expenses
One expense that is well worth incurring as a new business owner is business insurance. You don't want to imagine issues arising in your company, but life happens, and issues can spell financial ruin without adequate insurance coverage. Business insurance is meant to protect against legal liability, property damage, employee-related issues and risks, data breaches, and more. In addition, you can opt for a customizable package so you can choose the best coverage for your needs.
Hiring Trained and Experienced Staff Will Have a Positive Impact
It can be very tempting to cut corners where staff are concerned, whether that be in the number of staff hired and/or what you pay them. The problem with making cuts with your employees is that they can make or break your company. You will be relying on them to help you get the business off the ground. They will help you offer customers a top-notch experience. Hiring trained and experienced employees will cost you more, but it's essential to view it as an investment. If they bring a lot to the table, think about what that can do for the business.
The Equipment and Tools Needed to Operate
Another expense you'll need to think long and hard about is the equipment, tools, and machinery the business needs to operate. Again, this isn't a place for cutting corners, especially when you are just starting out. It would be best if you had tools and equipment that are reliable, that can keep up with your demands and allow the company to be competitive in the market. Because purchasing everything outright can be extremely expensive, you can look into leasing or renting what you need or even lightly used equipment and tools. This can save a lot of money.
A Prime Location Can Pay Off
If your business has a physical location such as a factory, warehouse, office space, or retail space, then a prime location can also be worth the investment. Your business needs to be easily accessible to customers and clients, and you want a prominent location that gets lots of attention. If a prime location is out of the budget, look for a middle-of-the-road solution such as downsizing the space you need or moving a bit outside the city center.
Hire a Professional to Design the Website
Because every business needs a website nowadays, this needs to be another cost to factor in. Rather than building it yourself to save money, it's worth hiring a website designer to do it properly from the start. This ensures it looks professional, performs properly without bugs and other issues, and is user-friendly and modern-looking.
As you can see, some expenses are well worth it when opening a start-up business.