Traditionally, when we are buying something online or when we get bills, there is no room for any kind of negotiations. Unless you are fortunate and you got some amazing discounted deals or promotional prices for cable packages or anything you saw online. In-person things are different and that is how you can at least request or ask for any further discounts, cheaper deals, packages that are not advertised. While enquiring about the packages you should also check if you are eligible for any discounted deals that you are not aware of, based on whatever category you fall in, whether you are a student, senior citizen, veteran, or low-income for example. This is something only the customer support team of the respective cable company will be able to guide you.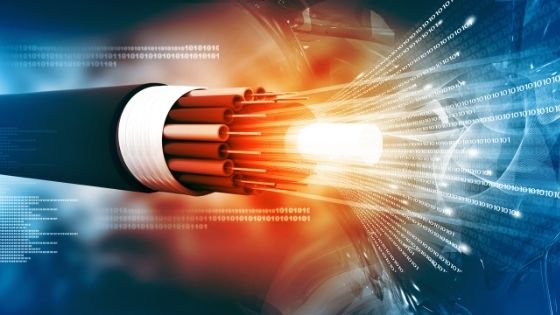 While some cable TV service providers which include Spectrum TV, Mediacom TV, or Xfinity cable to mention a few – are very thoughtful and have designed the packages to cater to the maximum and unique needs of all the users at different places. But in this article, we are going to share some workable ideas to get a discount from your cable company for those looking for it. So, without further ado, let's get to the hacks on how you can avail discounts on your cable services:
Request a discount from your cable provider
Yep, too basic and straightforward, yet imposing. Essentially every cable company is eager to talk regarding the best price put forward along with mutual consent, particularly in case you're approaching the end of your cable service agreement with them and/or might just quit. Simply call and inquire what and how the rep can do for you. You may be shocked or end up being relieved – you will never know unless you try. This also depends strongly upon the service rep you get hold of when you call. To amplify your likelihood, be extra pleasant. A little watchfulness goes far. Furthermore, if the first customer support agent doesn't offer you any discounts, try again until you get someone on board who is ready to work as per your conditions.
Negotiation is as sweet as honey
This methodology only works if you are determined to get your cable bill trimmed down. Be cordial, yet stay immovable on your point. It is essential to have fundamental information, explicitly about what different providers are proposing to upkeep your recommended price to them. If you are looking for a package deal, there's a possibility that your supplier will probably encourage you by presenting any additional discounts. No cable service provider would need to let go of a potential client ready to buy its various services.
Check you eligibility
As mentioned earlier, many cable providers offer special discounts to the military and their families, senior residents, and low-income people. Here are a few more (Just an FYI):
AT&T military discount is almost 25% off offered to selected remote plans.
Student discount — Free internet for K–12 individuals through the end of the school year ($14.99/mo. from that point)
Senior resident discount — Affordable ideally high-speed internet with optional Wi-Fi.
Xfinity military discount — $100 Visa rewards card and $25 Xfinity coupon
Pro-tip: In addition to these points, due to the new (COVID-19) pandemic, numerous cable providers are offering TV and internet plans to assist people with the financial loss dilemma and economic outbreak.
Take active steps to leave your cable provider (end terms with polite threats)
Many customer support agents will freeze when you will say you're leaving, and that is the point at which they begin pulling out many plans to pull you to stay. Also, there's a little artsy trick with this one that providers don't need you to know: if you bring in to objection about pricing, bring down your current plans, or drop your services, there are many providers in the market that will offer you packages that are a lot less expensive than what you'll find out on the internet. These are the plans that aren't publicized, however, are accessible to agents to hold clients (if needed), and they can be good. We've known about individuals sparing $10 or $20 every month with these "mystery" packages.
Final Verdict
In the above-mentioned discussion, we have brought some do-able and sensible ways which you can use for getting a discount from your cable service providing company. However, the outcome behind the effort(s) and intention depend on how determined you are and the kind of customer assistance you get from the provider. We will wish you luck in your venture to get a discount from the cable company! Do share your ideas and experiences in the comments section underneath.