Is it better to buy a new boat or a used boat in Hong Kong? For a boat buyer, especially a first-timer, this is a difficult decision to make. There is no correct or incorrect response. It's all up to you: your preferences, your budget, and your technical prowess. Is it going to be a brand-new reward in perfect condition or a smartly purchased and well looked after pre owned bargain? Some believe a pre owned boat that is a couple of years old and purchased from a dealer you trust is the sweet spot, but it is up to you to determine. Here are some things to think about.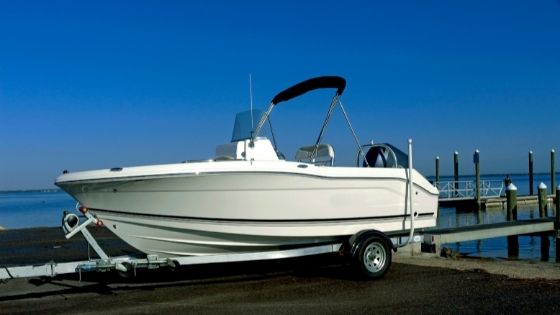 Why buy a used boat?
You won't bet the first and, it may sound silly, but knowing you won't be the first to scrape or ding the boat gives you peace of mind. You also get more for your money, when you buy a used boat so, you could look to buy a used yacht in Hong Kong from a leading broker; you get more boat for less money, a lower cost per year of ownership, and less on the line if you decide that a different model or size boat will better suit your needs.
Teething issues shouldn't be an issue because any faults in the boats or motor have most likely surfaced and been addressed. Get a maritime survey for peace of mind and before you sign anything, marine surveyors can check engineering issues, things you can't, and they look in places you won't. To begin, obtain a survey, then either grin and buy, haggle a better deal, make your own to-do list, or walk away.
You'll also get tried-and-tested technologies, do check the Internet though and other sources to make sure that support is still available. You have the option of buying from a dealer's trade-in or used stock and should get a better guarantee that way or, you could go privately and get an even better deal from somebody desperate to sell. Either way, you choose.
Why buy new?
Everybody loves a brand new, sparkling toy, there's no need to be concerned about how the boat has been handled or mistreated, or if it has been properly winterised and commissioned. Because you'll be creating the one creating the future of your beautiful vessel, there's no need to look into its past also, you may get exactly what you desire, not simply what is available on the used market. You'll get access to the most cutting-edge technologies and advancements and can truly choose whatever you want.
A manufacturer's warranty will protect you if something goes wrong too, and the dealer is responsible for the warranty and should help you register it which is another reason to buy locally. If something were to go wrong, the last thing you need is a trip half way up the country.
You may personalise your boat, customize things as per your convenience, replace bunk boards, and set it up as you like with the most up-to-date hardware according to your needs. Unless you choose a boat and motor package with the cheapest engine, it'll usually be a good fit and, you won't have to be asking that dreaded question, "Why are you selling the boat exactly?"