Fundraising for charity is an enormously rewarding experience both for you and the charity. It's a fantastic way to give something back to the community, and you'll be making a real difference. People are generally receptive to charity fundraising, but with so many potential options, it can be difficult to know where to start.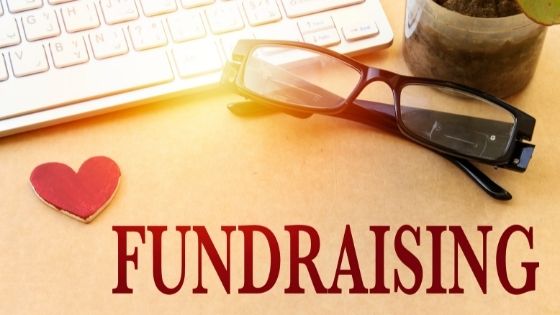 #1 Yard sale
Yard sales are one of the most popular types of fundraiser. Whether you're raising money for an animal shelter, a school, or a hospice in San Diego, CA, you can't really go wrong with a yard sale. The aim is simple. You look around your house and put anything you don't need up for sale. This has the additional benefit of freeing up some living space, too! All proceeds go to your chosen charity, but you might go even further. Inviting other people to sell as part of the sale will raise even more funds.
#2 Sponsored run
Another popular option, fundraisers use sponsored runs to raise money while getting fit. It's useful to pick a challenging distance, perhaps a half or even full marathon. This means that you'll need to train, but training can be part of the fundraising effort. Share your progress on social media and your fundraising page. This gives people a chance to get invested in your journey, raising more money over time. Some of the donors might even turn up on the day to cheer you on! As an added bonus, some people even choose to run in fancy dress.
#3 Bake sale
Bake sales are true community affairs. If you can find a few like-minded bakers in your area, they're a wonderful way to have fun while raising money. Bake sales are just that; you and a group of friends bake cakes and then sell them to the public, with all proceeds going to your chosen charity. These sales are notoriously fun, and you'll be able to offer a wide variety of cakes. Bake sales can take place anywhere from community centers to church halls and even outside (weather permitting). Everybody loves cake, and most people love to bake. Since this is for charity there isn't too much pressure, and nobody will complain if you apply your icing slightly askew.
#4 Sponsored concert
Somewhat harder to organize than the previous options, a concert is still a great way to raise funds. You might get in contact with local bands, tell them about your vision and the charity you hope to support, and then encourage them to join. Having several musicians in one place and then charging a small fee for tickets can raise a lot of money. Proceeds go to the charity, and everybody has a fun time at the concert.
#5 Raffle
One of the most basic fundraising efforts of all, raffles still raise a lot of money. The process is simple. You gather some potential prizes, sell tickets and then draw the raffle. Ticket prices go to the charity, and the winners go home with the prizes. Raffles are fantastic as part of a wider event, perhaps during a bake sale or a concert.