Nowadays, there are numerous choices when selecting which blog to read, thus the need to create a blog that stands out. The main goal of creating quality blogs is to establish a readership that will share your content. Additionally, with great blogs, you will have an easy time engaging with your community once they believe in your values. The following tips will help you increase your blog readership.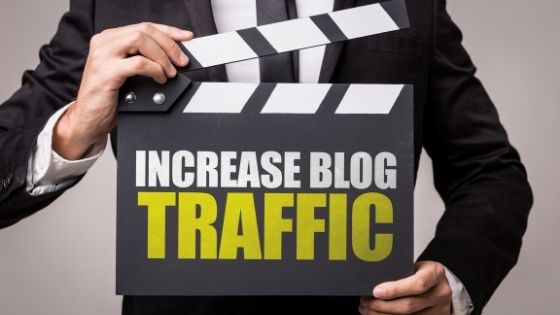 1. Encourage Your Readers to Subscribe
One of the most effective ways to increase your blog readership is by requesting your readers subscribe to your blogs. It would be best not to assume that you can increase traffic to your blogs without a call to action. You can do this by offering your readers a sign-up option. By so doing, your readers will get a notification every time you post new blogs.
A subscription option within your blog will also help you turn casual visitors into active readers. You can also consider giving a gift to new subscribers. These gifts might include access to exclusive events, a quick checklist, swinging doors, or a free ebook. This makes your readers feel appreciated for their loyalty which helps increase traffic to your blogs.
2. Create Remarkable Content
Another effective way to make your blog stand out despite the numerous option is by creating quality blogs. Without quality content, your blog might appear within the last pages of the search engines, thus low readership. Be sure to come with content that engages your audience directly. Quality content should also address your reader's interests while offering solutions to the issues at hand.
You should also make sure that your posts don't contain intricate and jargon details. You can only increase your blog's readership by posting content that earns and maintain your audience's attention.
Additionally, unique content should be easy to understand and read, and it should also match your reader's preference. To increase your blog's readability, you can employ the available readability tools.
It is also important to note that most people respond to visual information compared to simple tests. For this reason, be sure to consider adding some photos to your blogs to increase readership. Additionally, including visual information will help you give your audience a reason to view your and read through your content.
3. Host Creative Contests
Typically, most individuals love engaging in prize-winning contests. Think about the excitement and anticipation that comes along with competition. The chances are that after winning in a contest, you are likely to tell your friends about it. Now, hosting a competition will help you increase your blog traffic as most participants will share their experiences with their friends.
Be sure to create some rules and guidelines when holding a contest. Also, make sure that your audience understands the set rules. Such rules should contain the criteria for determining the prizes and the deadline for the competition.
Also, remember to ensure that your prizes appeal to your audience's interests. For instance, you can choose to give out autographed caps or team jerseys if you are a sports blogger.
Additionally, remember to protect your content from legal actions by adhering to the laid local laws. Hosting contests will help you add more readers to your blogs and establish a good relationship with your readers.
4. Partner With Brands
Generally, it is hard to achieve your goals while working alone, so it is vital to work with others. Look for brands that relate to your targeted audience and agree on partnership.
You can achieve this by finding where your audience eats, plays, or shops then you partner with those businesses. Remember to discuss the condition of your partnership to make sure that you and your partnering brand benefit from your relationship.
5. Build a Strong Social Media Community
While creating quality content helps you interact with your readers, it should also allow readers to interact with each other. As a result, establish a strong social media community where your readers can discuss and share topics, thus expanding your blog's readership.
Generally, getting more people to read your blogs isn't an overnight achievement. It will require investing your time for a while before you grow a strong audience. Additionally, be sure to use the above tactics to grow your blog readership.