Luxury brand marketing is a niche process that leans on proven strategies and channels to boost brand awareness, generate quality leads, and reaffirm the status of premium products and services. A luxury brand is distinguished for its exclusive products that attract a targeted audience. The best way to keep your brand top of mind to current customers and to build brand loyalty is to lean on the professional services of a specialist luxury brand marketing group. Here are four reasons why luxury brands thrive with marketing agencies that are dedicated to leveraging their appeal.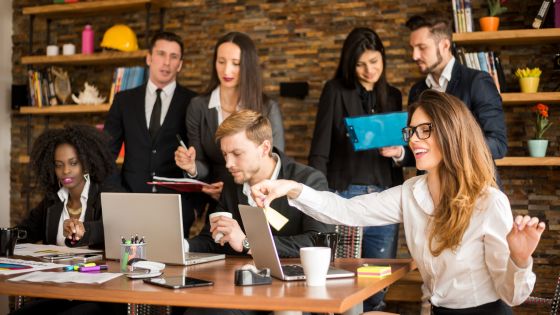 Learn More About Your Current and Potential Audience
A quality luxury brand marketing agency understands the unique audience of these high-end products. A professional agency well-versed in premium products will be able to provide you with key insights about your audience. For instance, the agency will be able to provide you with metrics about website engagement, how well your social media campaigns are reaching the eyeballs that you want, and more.
An agency that has been down this road before will be able to provide this crucial data-driven information that can help you to reach your audience more effectively. Regardless of if this is reaching an entirely new audience, keeping the current customers happy and engaged, or both, this type of specialized marketing is invaluable to an overall promotional campaign. In order to reach the desired audience, you need to use an agency that is used to working with these discerning customers. They understand what makes them tick the most.
Establish and Affirm Brand Loyalty
Brand authority is vital when trying to establish loyalty. Once you have a customer on the hook, you need to continually prove to them that you are the leader in your particular space. Building trust and keeping them satisfied will go a long way in retaining them as customers.
A marketing agency that specializes in luxury brands can help you to establish this authority and loyalty by creating messages that appeal to this specific type of customer. For instance, consumers of premium brands tend to gravitate toward messages that are more thought-provoking. The goal is to build a campaign that showcases your expertise while also keeping the audience entertained and engaged. As a bonus, a loyal customer is also more likely to speak positively about your product, generating more leads.
Generate Quality Leads
One of the primary goals of most marketing campaigns is to generate new leads. A firm that is familiar with luxury brands is more likely to be able to grow your business. Not only do they understand the needs of the target audience better, but they also understand the tools needed to reach them.
An agency focused on luxury goods will create marketing content that stands out from the crowd. This content will be more visually appealing as it delivers critical information to the potential customer. You cannot let your lead-generating program go stagnant. Doing so will cost your bottom line. A professional marketing agency will ensure that you are always looking forward through lead generation geared at the right audience.
Roll Out Engaging and Premium Website
For many companies, the website is the new storefront. A luxury brand marketing agency will design a website that appeals to the target audience on many levels, ranging from simple visuals to the emotions that it evokes. A successful website will inspire more followers while reaffirming loyalty in current customers.
You want your website to reflect the premium vibe of your products. This is where an agency specializing in luxury products will prove beneficial. The professionals at these agencies truly understand what the customer is looking for in a website, ensuring that your site will be visually appealing while also retaining its ease of use. The last thing that you want is a website that looks beautiful, but that does not function seamlessly. This is not part of your business plan that you want to leave to chance.
You will not be disappointed if you take the time to find the right marketing agency for your luxury product. When trying to reach a discerning customer, you need to employ the use of a discerning marketing agency.