Moving to hybrid working is not always easy, because you want to know the best ways that you can help your employees feel that their concerns are catered for, and they feel cared about. As a direct consequence of this, their morale will be higher, something that is vitally important for their own wellbeing and your business reaching its targets.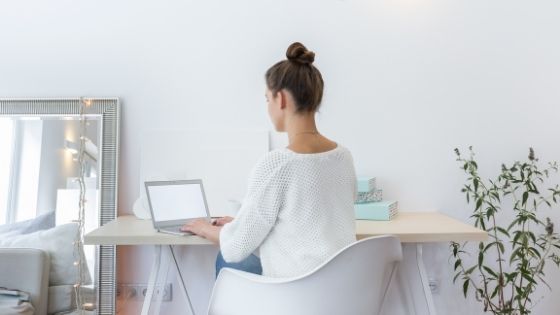 With that in mind, here are some of the ways that you can help your workers, and yourself, feel better about hybrid working, whether it is taking care of their physical needs, such as making sure you have the highest hygiene standards possible in the workplace or making sure that you have the best cybersecurity available and your employees are trained and ready to handle that threat.
Make your employees feel safe and welcome when they are in the office
Making your workers confident that they are coming into a cleaner space is far more important than you might think. Here are some of the best ways you can make this work:
Janitorial services. This can be a great way to make sure that everything stays as clean as possible, and is one of the best, but underrated, ways to really make it work for you. It can demonstrate to your workforce that you are making an increased effort to maintain excellent hygiene standards and keep everybody safe at work during the pandemic.
Increase communication. Increasing communication can be one of the best ways to make sure that your workers are confident that they aren't losing touch with what is going on. You may have been using a lot of Slack and Gantt charts while everyone was working remotely, and there is no reason that they should stop using them now, especially if they work.
Make sure that your business is secure
Making sure that your business is secure is also crucially important, and it can be a great way to make sure that customers trust you and that you have solid foundation for your business. Too many businesses have been taken out of the game by cybercriminals looking to make some money. Here are some of the best ways that you can make sure that your business is secure:
Cybersecurity. Investing in the right level of cybersecurity, using tools and services such as cloud security, and IT support can really make your business strong and fortified against attacks. It is also worth investing in business continuity programs to help your business recover if these first lines of defense have been overridden by a particularly persistent or skilled hacker.
End-user training. End-user training is one of the best ways that you can make your business secure from the inside. It can help teach your workers how to correctly operate within a business and help protect their passwords, and therefore their identities. They can also be taught how to look out for employees with malicious intent, which can be one of the most devastating ways to be a victim of a cyberattack.