If you're an entrepreneur, you may have an exciting and rewarding experience ahead of you. That said, the process will come with its own set of challenges. There are so many things to think about and organize, from coming up with a name for your business to finalizing the services that you'll offer. It might seem like there's a lot to manage at once, especially if you're on your own, which is why getting help is so important. Here are some tips on how to find help as a business owner.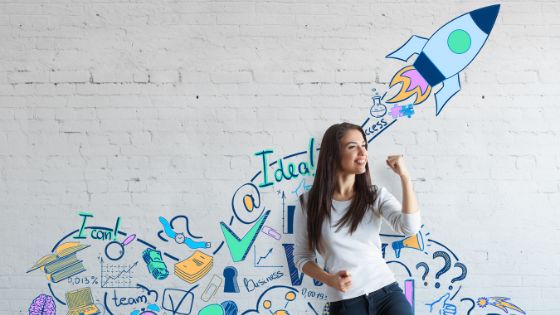 Work With the U.S. Chamber of Commerce
If you're looking for help with administrative tasks such as accounting or marketing, the U.S. Chamber of Commerce can be a great resource. The Chamber's current CEO, Suzanne Clark, has been working to expand the organization's capabilities so more businesses get the help that they need during tumultuous times. The Chamber can help you find a business consultant who can assist you with various tasks. The consultant can also act as a mentor who can help you plan out your business strategies. One great thing about working with the Chamber of Commerce is that you can find other people who are in the same position as you and are looking for help as an entrepreneur. You can work together to share ideas and create a support system that can help you get through the tough times when necessary.
Network with People
It never hurts to network with people in your industry. You can attend events and conferences to meet people and learn about the resources that are available to you. You can also create an online presence and find like-minded individuals on social media. You may find people who are interested in your ideas and want to mentor you as you get your business off the ground. You could also get valuable advice from business owners who have dealt with many of the hurdles that come with the industry.
Outsource Tasks
Another way to find help as an entrepreneur is to outsource tasks that aren't core to your business. For example, you might need legal assistance for your business, but you don't necessarily need to hire a lawyer on staff. Instead, you can hire a law firm to represent you on a project-by-project basis. You can take the same approach with advertising and other fields. Working with experts can help relieve some of the stress of managing your business.
Find a Virtual Assistant
Another option for finding help as an entrepreneur is to hire a virtual assistant. A virtual assistant can help you with various tasks such as bookkeeping and managing your social media. Virtual assistants are often independent contractors who work remotely for different clients. You'll need to do some research to find assistants who specialize in the tasks that you need help with. You can find help on freelance websites or use an agency if you prefer.
Find a Co-Founder or Partner
If you're struggling to find help as an entrepreneur, you might want to consider finding a co-founder or partner. A co-founder is someone who invests in your business and shares an even amount of risk and reward with you. A partner, on the other hand, is someone who invests in your business but doesn't share the same level of risk or reward. Both co-founders and partners can help you find help as an entrepreneur in many ways. They can take on administrative tasks, give business advice, help you network, and so on. Just make sure that the person shares your goals before working with him or her.
Starting a business is a challenging journey but the rewards of success can be well worth it. When you're overwhelmed with work, it can be hard to find time for everything that you need to get done. When you need help as an entrepreneur, you want to make sure that you choose a solution that will benefit you long-term.