If you are looking for comfort and great style, you must have a pair of mens loafer shoes in your wardrobe. These slip-on shoes are attractive, versatile, and comfortable. They are made of suede or leather material. And you can easily style them with a wide range of outfits. Loafers blend perfectly with both casual and formal ensembles.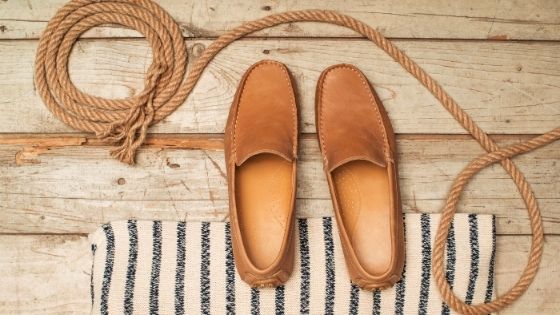 Classic loafers have been an essential part of men's wear since 1930. In the present day, they are a wardrobe staple. Over the years, they have become inventive and diverse. Shoe designers over the world are fusing high-fashion trends with classic and comfortable style.
Various types of loafers are designed for different occasions. If you are wondering why mens loafer shoes are so comfortable to style with various outfits, you must check out the following looks:
● With Jeans
You can wear penny loafers with your favourite pair of jeans for a fashionable look. The footwear is stylish and minimalistic. Instead of baggy and long jeans, you can opt for ankle-length ripped or washed jeans. You can choose contrasting colours when you are pairing loafers with jeans.
● With Suit
You can choose black loafers to pair with your suit. This particular type of loafer has a metal clasp that gives it a formal look. Make sure that your trouser has an ankle-length so that your footwear is visible. Although socks with mens loafer shoes look good, you can also try the sockless look with a suit as it is trending these days. It is common to find that the shoes chosen to match your suit are slippery or have little grip on the surface. If it is the case, you might want to know what are your options. You can follow this link to know more about anti-slip shoes.
● With Chinos
When you are going out for an evening date, you can wear chinos with stylish tassel loafers. The footwear is simple and trendy with the playfulness of a tassel. Khaki, crème, and blue chinos will look great with brown tassel mens loafer shoes. Team your chinos with a polo shirt and belt to look dapper. Ditch the socks for a relaxed evening.
● With Blazer
The combination of blazer and loafers works excellent as a smart casual wear. Team a double-breasted blazer with a pair of ankle-length trousers or jeans. Wear a slim-fit T-shirt underneath the blazer for a stylish look. Make sure that the colour of your blazer matches the colour of your shoes.
● With Shorts
The reason why mens loafer shoes are considered so versatile is because you can pair them with shorts as well as with formal trousers. When you are attending a roof party, you can wear tailored shorts above the knee with a casual shirt. Accessorize your outfit with a belt and casual blue loafers for a peppy look.
Thus, you can see that mens loafer shoes are so easy to style with both formal and casual outfits. Choose loafers in neutral colours such as black, brown, white, and beige with formal outfits. Experiment with vibrant colours when you are wearing casual outfits.
Leather styles are perfect for formal occasions, whereas suede loafers are perfect for semi-formal and casual looks.