When you run a real estate business, you dedicate your life to helping both buyers and sellers navigate the complicated and stressful process of making their way through some of the most significant transactions in their lives. Real estate is a lucrative small business to enter in the United States if your business is well-prepared. Sadly, many real estate agents fail or quit within a couple of years because they are unprepared for the reality of starting a new real estate business.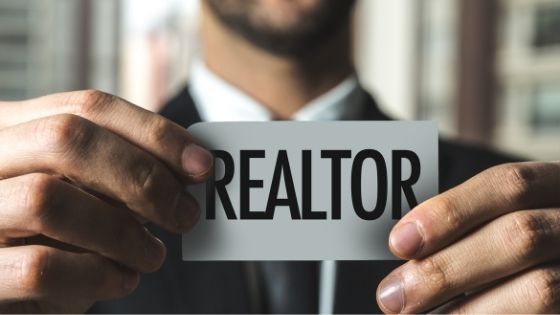 If you are thinking of setting up your own real estate business, you must understand the expenses you will incur ahead of time. With foresight and foreknowledge, you will be ready to ride out the early years. Here are some costs you must consider when setting up a real estate business.
Cost of getting a real estate license
Pre-licensing education
Before you apply for your real estate license, your state requires you to complete a real estate education from a qualified and accredited real estate school. The cost for a pre-licensing course can be anywhere between $200 and $1,000, depending on:
The state you live in (pre-license education is more expensive in some states than others).
The duration of the course (for example, if you live in Missouri, you are required to complete 48 hours of training; if you live in Texas, you must complete 180 hours of training).
The type of pre-license course that you opt to take. Online courses are less expensive, can be self-paced, and can be taken anywhere.
Your preferred school.
Additional cost for exam prep material. Some schools offer packages that include exam prep material – this might cost you a bit more, but you will be more confident and ready to take up the course test.
Real estate examination and licensing fees
You need to take the real estate licensing exam at one of the testing centers in your state. Some states also allow you to take up this course online. Depending on your state, you could be charged anywhere between $50 and $150. If you failed the first time, you can take the test again for an additional fee.
Be prepared to pay around $200 for a real estate license application. You will also have to pay for fingerprinting and a background check, which can cost anywhere between $50 and $100. The state examination fee will vary from state to state and can range from $50 to $150.
Some states issue a temporary license for the first year. If you are allocated a temporary license, you must complete a "first renewal" education to get a permanent license. The cost of this will be based on how you choose to complete this education. The estimated cost for a post-license/first-year renewal education is between $100 and $1,000.
Costs associated with the maintenance of your real estate license
You will spend additional costs to ensure your real estate agent license is active, and this amounts to around $1,500 per year. These costs are ongoing throughout your career as a real estate agent. These costs include:
Broker costs – You will have to work under a licensed broker. Costs associated with working under a licensed broker include your broker's compensation fee for sponsoring your business. That will consist of a percentage of your sales commissions, a monthly "desk fee," or a combination of both. Some brokers charge a desk fee that guarantees legal sponsorship. A desk fee can be as high as $1000 a month if you do not split commissions with your broker.
Errors and Omissions insurance – Your real estate business should have professional liability insurance, also known as Errors & Omissions insurance. This insurance will protect your real estate business if a liability lawsuit is filed against you or your company. Find out more here.
Continuing education and license renewal – Even if you live in a state that does not have special first-year renewal requirements, you will still need to comply with your state regulator's requirement for continuing education and state license renewal. The cost of this varies from one state to another. Post-licensing education must meet the ongoing licensing needs and costs between $50 and $300+ per year.
Costs associated with doing business
According to the National Association of Realtors (NAR), the total of their members' median business expenses (2019) was about $4,600 per year. This includes the above costs as well as the business costs:
Professional association memberships – membership with the National Association of Realtors to gain distinction, as well as membership with state/local real estate boards.
Office space – whether it is for a single cubicle or a small office.
Office supplies.
Professional website.
Business cards.
Internet and cell phone charges.
Client lunches, gifts, and entertainment.
Vehicle and travel expenses.
Marketing materials.
Computer hardware and software.
While your broker might cover some of these costs, you will need to pay for some of these services. So, add these to your list of expenses associated with setting up a real estate business.
Starting a real estate business is expensive, and your business could be lean during the first year. Getting through the first year can be challenging, but that is entirely normal. If you can accurately anticipate your start-up costs and plan for your business accordingly, you can expect your income to double after the first year and ensure your business takes off successfully.