A career as a doctor is quite appealing. It requires compassion, emotional strength, good communication skills, self-awareness, commitment, moral integrity, patience, in-depth knowledge, and a sense of duty to enter this profession. Many of us aspire to become a doctor as it is a well-paying and prestigious job. The primary task of doctors is to diagnose patients' illnesses and keep diseases at bay by prescribing proper medications and exercises. In addition, they also keep an eye on the recovery of patients. With each passing year, medical school admission requirements are upgrading but do you have what it takes to become a doctor? There is lots of information available online that can be helpful for you, such as you can find sample medical school interview questions, but make sure to check the reliability of the site. Let us take a quick look at the five essential medical school requirements in 2021.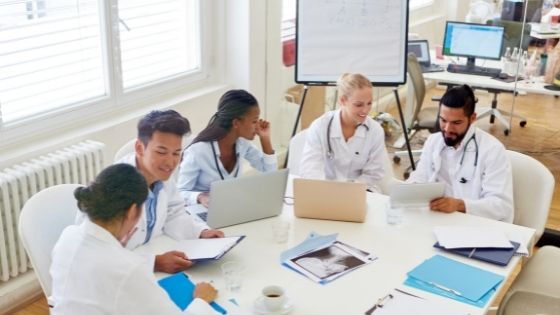 1. Pre-Med Coursework
Pre-med coursework is a specific core science or pre medical curriculum that candidates must have pursued to advance their studies in the medical field. It acts as a foundation course for studying medicine programs in medical schools to become a doctor. In addition, some leading medical schools require at least one year of course each in biology, inorganic chemistry and organic chemistry with a laboratory component. Besides this, candidates are required to demonstrate their proficiency in the English language with one year of college-level English literature.
2. MCAT
The Medical Common Admission Test, commonly known as MCAT, is mandatory to attend top medical schools. The MCAT scores decide whether an applicant will make it to some top and reputed medical colleges or not. Therefore, medical schools have made it mandatory for all applicants to take the MCAT irrespective of their origin. Exceptions will not be considered for applicants with science coursework that is older than five years, completed it at a community college, or scored 'C' grades in the required coursework.
3. English Proficiency
Most of the top medical colleges have the English language as their medium of instruction. So, students must have proficiency in reading, writing and communicating fluently with peers or instructors in the English language. Therefore, medical schools ask candidates to take the TOEFL (Test of English as a Foreign Language) to prove their proficiency in the English language.
4. Patient Care Experience
To know that applicants are serious about the profession, medical schools expect at least 50 hours of the direct patient care experience from applicants as a part of basic admission requirements to let them into their schools. Although it is not a mandatory requirement at the time of their application, medical schools allow applicants to fulfill it before matriculation.
5. Undergraduate degree
A three-year undergraduate degree from a globally renowned or accredited university is mandatory to attend a leading medical school for all the applicants. Applicants can also have studied 90 semester hours or 135 quarter hours to secure admission in a medical school.
These are the general medical schools' requirements for the Caribbean. But, in case you are wondering why you should study medicine on this tropical island, you must know that the Caribbean is home to around 60 medical schools that offer accredited medical programs and guarantee residency in the US or Canada. So, leap ahead in your career by signing up for a medicine course in a leading Caribbean medical school right away!