When you're working on an argumentative essay, you need to provide something more than just your point of view. Even the strongest voice won't be persuasive if you fail to structure it properly and provide your readers with solid evidence and reasoning. In this article, we'll focus on the key elements of a successful argumentative essay.
In general, argumentative essay writing is a standard that college and high school students face. As a rule, the topics are related to the fields of health care, technology, politics, and science.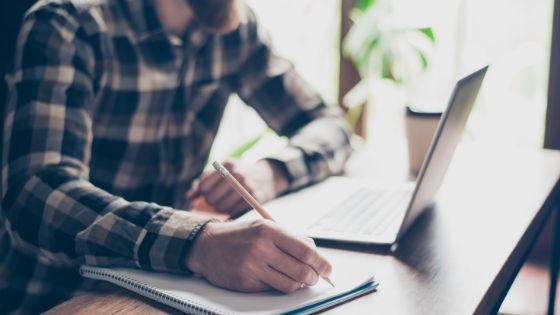 How to Outline an Argumentative Essay?
An argumentative essay should have a straightforward structure that helps your target readers get a better idea of your core message. The key goal here is to outline your viewpoint, evidence, and reasoning. If you check argumentative essay examples, you'll see that a professionally written paper will have the following structure:
Introduction. The first paragraph of an argumentative essay outlines the topic, gives some background info on your argument, outlines the evidence, and presents your thesis.
The thesis statement. This is an integral part of your introductory paragraph. Make sure it is a one-sentence and concise summary of what you're going to tell your readers.
The body. As a rule, an argumentative essay contains three or more body paragraphs. Each explains the reasons why you decided to support your thesis statement. Make sure each paragraph of the body section comprises a different idea. Besides, it should also have a topic sentence and explain why your target audience should agree with your point of view. Use the body section to support your viewpoints with in-depth research, examples, studies, text citations, and stats.
If possible, make certain to address opposing viewpoints as well in order to provide your readers with an explanation on why you do not agree with each.
Conclusion. In an argumentative essay, you have to restate your thesis statement and sum up all the arguments discussed in the body. Don't provide any new information in an introductory paragraph! Instead, use some CTA or appeal to your audience's emotions.
Present Your Argument
When you're ready with your thesis statement, it's time to think of how exactly you're going to present your argument. Here are the main types of argument claims that will work well for your argumentative project:
Definition: provide the definition of what you are arguing as it is given in a dictionary; let your readers know how you're going to interpret it.
Fact: write your argument as an attempt to figure out where your statement is false or true.
Cause and effect: what are the main causes of the problems and whether it has any effects.
Value: how important is your thesis.
Policy: what your readers should do about your work and why they should care.
Main Types of Arguments
When it comes to structuring your argumentative essay, there are three main ways you can do it. You're welcome to pick the most suitable one:
Classical. Provide your readers with the main argument, give your point of view, and ensure to convince your target audience why it is the right one. This strategy is one of the most popular among the writers mainly because it is the simplest one. What is more, it is effective when your readers do not have a solid point of view or many details on your topic since it clearly outlines the facts.
Rogerian. You talk about the problem, acknowledge the contradicting side of the argument, present your viewpoint, and give an explanation on why your point of view is the most beneficial. If you're dealing with polarizing topics, this kind of argument will work best since it covers both sides and gives the golden mean.
Toulmin. Give your claim and the facts that you're going to support it with. Make sure to show your audience how exactly the claim is linked to the facts. If you're dealing with polarizing topics, choose Toulmin as an effective tool to discuss them. However, instead of presenting both sides, Toulmin deals with one and is based on facts provided so that it is hard to argue with them.
What's next? You have to review, edit, and proofread your argumentative essay. When you're done with your project, make sure to read it once again. Pay your attention to grammatical or spelling mistakes. Fix each. No matter how minor this or that error is, it can become a serious obstacle on your way to the desired grades.
Finally, keep your audience in mind when you write or edit your paper. Make sure you use the language that your readers understand. It should be formal and include academic terms that are typically used in your field of study.