Having a car is highly useful in many scenarios, whether one lives alone or must accommodate a family. It's a long-term investment that will benefit you in the immediate and distant future. However, purchasing an automobile is a major task for any person. Before choosing one, there are several factors to consider, like your budget, model preferences, and type preferences. Additionally, saving enough money to purchase a brand-new car can often take a long time.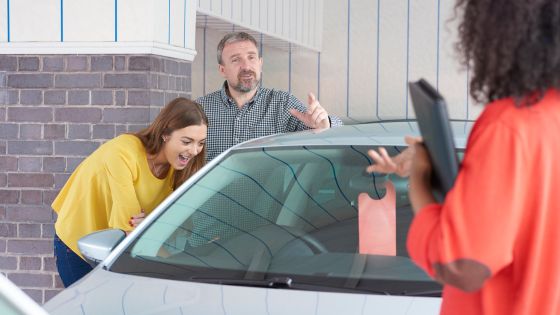 If this is an issue you're experiencing, used cars are the perfect solution! Buying second hand cars in Gurgaon, Mumbai, Kolkata, etc., instead of a new one, is a smart decision with many financial advantages. Listed below are some of the top ones:
1. Excellent Quality for Affordable Prices: One of the major misconceptions regarding used second-hand cars, which many people tend to have, is that they are of poor quality. That's not true when buying from a trusted dealer. The used automobile market has provided a simple solution for those who frequently upgrade their vehicles, enabling you to purchase excellent cars for a significantly lower price.
2. Slower Depreciation Rates: A major drawback of buying a new car is that it loses value when you drive it out of the dealership. The car's market value drops dramatically in the first few years after purchase. You can avoid taking a significant depreciation blow by choosing a used car. While the value of a used car will still decrease over time, the financial impact is less severe, especially if you plan to sell it later for an upgrade.
3. Smaller Loan Amounts: As used cars cost much less money in the first place, you will have to opt for a smaller loan amount to buy a car. Used car loans are widely available from a variety of financial institutions, often with larger borrowing limits and appealing interest rates. This means less money must be paid back in EMIs (Equated Monthly Instalments). You don't need to worry about money when you decide to take out a used car loan and purchase a pre-owned vehicle.
4. Lower Insurance Costs: The lower cost of insurance is another aspect that contributes to lower operating costs when you purchase used cars. Used car owners can enjoy a lower premium amount, which is determined by the car's depreciation at the time of sale or purchase. This makes it a major financial advantage of second hand cars.
5. No Additional Charges: There are a lot of expenses associated with purchasing a new car, such as RTO, registration costs, road taxes, etc. In contrast, if you purchase a used car, these fees must have already been covered by the previous owner, saving you a lot of money on the final price.
Taking these benefits into account, going for second hand cars in Gurgaon and other Indian cities is a wise decision. Take a look at the advantages offered by Truebil, a great platform to buy used cars, including affordable prices, thorough inspections, warranties and more.
Get started!