If you want to study an English course in Australia to improve your English language level and are thinking about getting an official certificate, you have several options to prepare for the exam in Australia. Many schools offer preparation courses for official examinations with which you can apply for your student visa in Australia.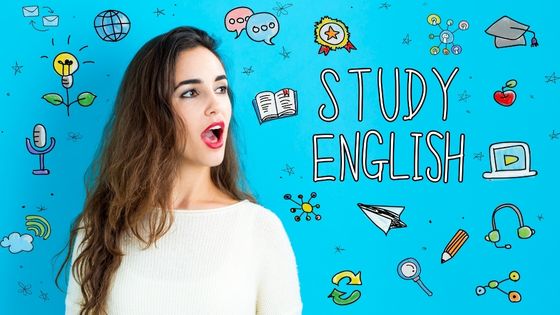 There are many official English certificates available in Australia, so as always, we recommend that you value which English certificate best fits your needs: think about what you are going to use it for, what is the purpose of getting that English degree and honestly assess your initial English level.
No one will take away from you the experience of travelling to Australia and enjoying knowing the country. So here are some questions that will come to mind when choosing an English course.
Official English certificates in Australia: IELTS or Cambridge?
Most people who come to Australia to do an English course choose to prepare one of the official English titles. Why? Well basically, because they are the most coveted and best valued English certificates around the world.
We must tell you that both the IELTS and the Cambridge tests prove the level of language skills that any student has and both tests are designed by the university of Cambridge. In addition, the two types are internationally recognized and have a similar reputation.
How are these official English certificates different?
The most significant difference between the IELTS system and the Cambridge system is that the IELTS expires two years after obtaining the degree and the Cambridge degrees do not expire.
There are also other differences in form: the IELTS test is a general test in which you will get a grade on a scale from 0 to 9 that will assess your level of language skills. On the other hand, in the Cambridge exams, you will take a specific exam to show that you have a certain level, for example, you will prepare for the first certificate in English, the certificate in advanced English (cae) or the certificate of proficiency in English.
Generally, Cambridge exams are more employability-oriented. They are helpful in improving your job prospects. English certificates such as the advanced (cae) or proficiency (cpe) are an official proof of your level of English that will make your CV stand out more when it comes to applying for any job. Some state scholarship programmes or university courses may require an cae or cpe certificate, rather than an IELTS, as a prerequisite for admission.
People who choose to take the IELTS usually do so for immigration purposes, such as applying for visas to enter some Anglo-Saxon countries or because they need a specific IELTS mark in order to access a higher education. For example, if you want to study at a university in Australia or take a vocational training course where you are asked for a certain level of English.
There is life beyond the official English certificates in Australia!
Although these are the most popular English certificates, there are other courses and qualifications that are adapted to the particular circumstances of each person. Some of the options among these certified English degrees are:
1. General English courses
General English courses are ideal for people who are approaching a foreign language for the first time or if you haven't been practicing for a long time and what you need to get up to date is a good review.
2. Academic English courses
If you already have a good level of English and your goal is to enter any Australian university, your course is the eap (English for academic purpose). These courses focus on the writing of academic reports, oral presentations and critical analysis of complex texts.
3. Business English courses
If you are moving in an international environment in your work and one of your communication tools should be English, we present the business English courses! With them you will learn specific vocabulary and skills that will be useful when dealing with a business meeting or formal presentations in a business environment.
How soon can I get my English certificate?
The English courses we work with give you the option of choosing between morning or afternoon timetable. This way you can organize your time as best suits you and you can also combine it with some work.
The vast majority of them are 12 weeks, which lasts a summer. Three months in which you'll spend an average of 20-25 hours a week in class time, so you'll have time to explore Australia – it's not all going to be studying and working!
Which destinations in Australia can I choose?
If you like big cities, you're in luck! There are courses in all major Australian cities, and if you prefer a more relaxed lifestyle outside the city, there are also courses in smaller towns such as byron bay and noosa. So you can choose a bespoke adventure!
4×4 cars in row and passengers out of the car waving to the camera happy on the beach sand
How much does it cost to study an official English certificate in Australia?
The prices of the courses to obtain the different English certificates usually vary between $190 and $290 per week, depending on the destination, the duration of the course and the language school you choose to obtain your English qualification.
If you want to get a rough idea of the costs of studying an official English certificate in Australia, we can give you a personalised and more accurate quote. We will be happy to help!