The availability of various types of cricket bats at cricket store might be confusing for the first-time buyers. To release that confusion, we must tell you English willow is the most popular willow used for making cricket bats. English Willow is the only kind of wood that can provide the strength and compression required for the modern cricket ball, which is why it is used to make professional cricket bats worldwide. The English willow bats are divided into five grades (1–5), with grade one being the highest quality and providing the best performance.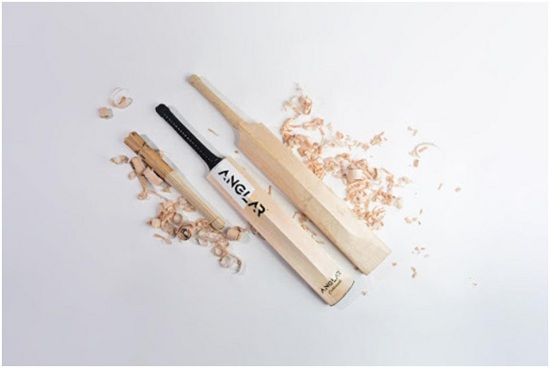 Generally two varieties of willow are used to make cricket bats for leather balls-
Kashmir willow
English willow
English willow and Kashmir willow are different classes of the same plant grown in different parts of the world, and they stand out in hue and are simple to identify. That is to say, English willow is much whiter in colour than Kashmir willow, which is likely brownish. English willows are generally lighter in weight than Kashmir willow.
Why Buy an English Willow Bat for cricket?
Although Kashmir willow bats are used for making cricket bats, top batters worldwide generally prefer English willow bats because they are lighter, softer, and have better grain quality than Kashmir willow bats. For this reason, most top batters and seasoned players worldwide favour English willow bats. However, compared to Kashmir willow bats, English willow bats are more expensive.
Details about bat profile –
The region of the bat, known as the "sweet spot," is where the ball accelerates the fastest when hit. Depending on the playing circumstances, the sweet spot on a cricket bat can be mid-to-low, mid-middle, mid-to-high, or extra low.
Edge: Some prefer bats with thicker edges than others; these bats typically carry more weight but may also have a more prominent sweet spot.
Back: A cricket bat's back has a spine that extends from the grip to the toe. The sweet area is surrounded by more willow if the bat's spine is higher.
Bow: The cricket bat's bow is the curve that runs from the handle's tip to the toe's extremity. A good bow enhances the ball lifting ability of a player.
Weight and Size: Every player desires a well-balanced bat to have a lighter pickup, which is determined by the weight and size of the bat. The bats typically weigh between 2.6 and 2.12 pounds. Also the bats come in various sizes that are suitable for players of different height and age groups.
Handles: The handle of a cricket bat is available in various sizes: short handle, regular handle, and long handle. There are also round, semi oval and oval handles which are used by batters with different playing styles.
Summary:
Many foreign players favour the duckbill bat profile because of its balance and the amount of wood still in the bat's hitting zone. Perfect for front-foot players and on English tracks that are fast and high. An English willow cricket bat with a duck bill shaped increases the toe's thickness while assisting pickup for a more balanced bat. Players like Virat Kohli prefer playing with such a type of bat. This bat is made for power hitters who can smoothly and efficiently clear the borders. In some of the best bats, most of the willow is in the centre of the bat, but it is spread out as much as possible along the bat to enable shots from other areas to get the most out of your shots.