Rhino 3D is one of the most popular 3D design applications. The software can be used by hobbyists and professionals looking to learn 3D design and craft realistic and high-quality visuals. For both these categories of individuals, learning Rhino 3D has benefits everyone should take advantage of. Here are a few reasons why it's worth spending your time learning it.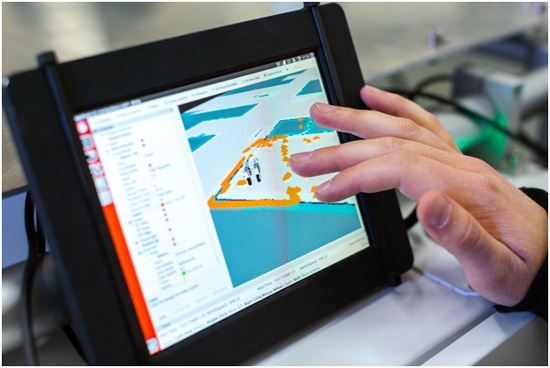 What are the Fundamentals of Rhino 3D That all Users Must Know?
Before using Rhino 3D for your projects, it is helpful to learn a few fundamentals that will allow you to get through the design process efficiently. Here's a look at some of the must-know things for Rhino 3D.
1. Application Navigation
One of the first things one should learn in Rhino 3D is simply understanding the application and its interfaces. It is necessary to help users navigate the application efficiently and work on it without hassle. Understanding the interfaces would include learning about the different viewports, shortcut keys, the types of tools available, export and import settings, etc. These are the fundamentals that every person using Rhino 3D must know. Hence, it is recommended that you take your time to get used to these elements before further use.
2. Modeling Forms
When learning Rhino 3D, users must know about different modeling tools and areas that will allow them to create high-quality visuals. These include various types of shapes, planes, free-hand tools, etc. Understanding them will enable individuals to work quickly and efficiently with Rhino 3D without compromising the quality of work.
3. Different Interfaces/Viewports
Most 3D software has different viewports for different visualizing and modeling requirements. These are generally meant for visualizing and modeling needs, such as shading, sculpting, animation, rendering, etc. Users must become accustomed to these spaces to be efficient with Rhino 3D. It will allow them to navigate the application conveniently and use all tools effectively for design projects.
4. Rendering
Rendering your visuals is the final step of the 3D design process. Hence, it is necessary to understand how to do it as efficiently as possible. It means learning about graphic engine support, render resolutions, design scaling, etc. It will ensure you achieve high-quality results and successful visuals for your projects.
9 Reasons Why Rhino 3D is Worth Learning
1. Learn a New Creative Skill
Rhino 3D is one of the best rendering software for people who still need to set foot in the 3D world. For beginners, learning 3D design is an excellent step toward building a new skill. Spending time by taking a course, practicing, and being consistent with the software will allow one to learn something new and boost their creative skills efficiently.
2. Build a Portfolio
For creatives or architects, learning 3D design is a great way to enhance a portfolio. Employers use it to determine your skills, abilities, and how fitting you will be for the job. Thus, it becomes necessary to include work that will help you stand out from the rest. Learning Rhino 3D will allow you to craft unique and realistic visuals that will make your portfolio different from many.
3. Design Realistic Visuals
The 3D design is an excellent way for architects to showcase their designs realistically. They can design visuals to give their clients a perspective of how a structure, office space, residential villa, etc., will look after the final construction takes place. It also allows them to understand the surrounding environment for their projects with the help of 3D visuals.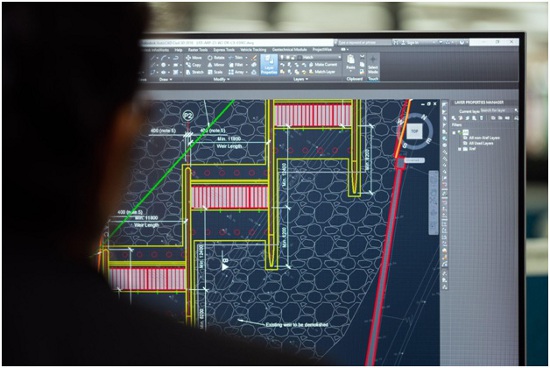 4. Boost Career Opportunities
Learning 3D design allows one to enhance their skills and career opportunities, especially now that the NEP 2020 design has opened doors for more career options. It will enable one to find themselves in the creative field and land high-paying jobs at reputable organizations. Their updated resume allows them to apply for more jobs and become suitable for more job responsibilities.
5. Efficient Client Project Results
Architects can use Rhino 3D to design realistic visuals for their clients and enhance the quality of their projects. Clients will be more likely to approach architects with these skills and rely on them for their requirements. 3D design abilities will also help architects attract high-paying clients and land unique and outstanding projects.
6. Can be Used to Render 3D Print Models
Students can employ Rhino 3D to design renders for further 3D printing needs. It helps create scale models and uses these designs to 3D print different objects. If you're looking to learn more about 3D printing or get into that line of work, having the ability to craft unique designs will allow you to excel in this line of work efficiently.
7. Ability to Fit into Different Jobs
Having 3D design skills will allow one to apply for different types of jobs, such as game design, graphic design, interior design, architecture design, and more. It opens up more opportunities for people and allows them to establish themselves in higher positions within the creative industry.
8. Attract New and Unique Clients
For architects and designers who know 3D design, it will be possible to attract clients with creative requirements. Your skills will allow you to take up various projects and establish yourself in the creative industry.
9. Develop a New Hobby
If you only want to take up design as a hobby, Rhino 3D allows you to customize your requirements and learn to design high-quality visuals just because you want to. By understanding all the fundamentals from scratch, you can experiment with different designs and work on them in your spare time.
How Will Rhino 3D Help in Your Profession?
Rhino 3D is a popular 3D design software because of its flexibility for different types of users. Whether you're a hobbyist or a professional, the application has room for all needs. By learning Rhino 3D, you can build a new skill in high demand in the creative industry. It will help you find unique opportunities and land high-paying jobs in desired organizations. By learning Rhino 3D, you can elevate your design skills and build abilities that will make you a top contender for any creative position in the field of your choice.