The RBI has continued to advocate for affordable housing for the larger section of the Indian population in the recent past. Consequently, leading financial institutions of this country are offering beneficial lending terms for borrowers.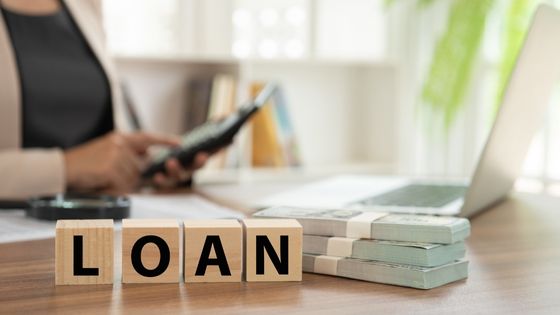 However, there are a number of factors that an applicant should keep out of while they apply for a plot loan.
Different Types of Land Loans Available
There are mainly two criteria for a loan for a plot purchase. These include:
Plot Loan: A credit sanctioned for a borrower to buy a vacant piece of land. Notably, the leading financial organisations of India mandate that this land has to be under municipal limits. Therefore, a property located within an industrial field or in a village does not fall under this loan's periphery.
Plot and Construction Loan: Another kind of credit sanction is done for vacant residential land and for the subsequent house construction on it. Notably, if a borrower fails to complete the construction procedure within a stipulated period, interest rate can go upswing.
Eligibility Criteria for Plot Loan
Getting a credit application rejected can negatively impact a borrower's creditworthiness, consequently reducing his or her credit score. Therefore, it is always helpful to know which parameters an applicant has to meet for the desired credit amount.
Although these criteria vary from one financial lender to another, in general, these include:
The citizen must be a residential Indian
An applicant must have proof of a steady source of income [salaried individuals or self-employed people]
The applicant must be at the minimum age of 25 years
CIBIL score of the applicants has to be above 750
Documents Required for Plot Loan
Having the necessary paperwork within reach can help expedite the loan approval process. Therefore, applicants should be prepared to the following documents required for home loan:
Passport, Aadhaar Card, Voter ID Card, Driving License – any one of these KYC records
Employee identification card – for salaried individuals
Salary slip for jobholders
Proof of at least five years of vintage of a business for self-employed applicants
Bank account statements for last few months
Utility bills
Rent agreement
Title deed
Sales deed
Allotment letter
Property tax receipt
A copy of approved construction plan, etc.
Different Features of a Loan for Plot Purchase
Here are the features of a loan for plot purchase:
● Opt for the right repayment tenure
An applicant can opt to repay the borrowed amount over the course of around 1-20 years. Notably, a longer tenure can reduce the cost of monthly instalments paid for reimbursing the lenders. However, in such a scenario, the total interest outgo will increase significantly in the long run. Therefore, based on their long-term financial goals, applicants must determine the tenure period ideal for them.
● Choose the right loan option
Before they apply for a loan for a plot purchase, borrowers have to keep in mind that the type of property in question is a crucial variable. To elaborate, it is comparatively challenging to gain access to formal credit if the applicant is purchasing commercial or agricultural land. Additionally, this loan also does not apply if the plot does not have adequate demarcation.
● Know the LTV
Moreover, the loan-to-value ratio for a property loan is usually lower. This ratio determines the percentage of the appraised value of the plot in question a lender offers the borrower as credit. Financial experts suggest that this ratio should ideally remain below 80%, as borrowers may have to deal with additional expenditures otherwise.
Furthermore, when an individual borrower is receiving a plot loan on a floating interest rate, a prepayment penalty is not levied against him or her.
How Home Loan Differs from Plot Loan
Here are some basic difference between home loan and plot loan:
● End usage of the loan amount
The limitations of end-use purposes are one of the most prominent ways a home loan diverges from a loan for a plot purchase. In other words, when borrowers avail of a home loan, they can utilise this fund for the construction, reconstruction, extension, or restoration of a property.
On the other hand, the sanctioned plot loan amount can only be used to buy a property.
● Rate of interest
The rate of interest charged for these two types of loans also vary. For instance, the interest rates applicable for a home loan is among the lowest charged in the present market.
However, when compared, this rate can be slightly higher for a plot loan.
● Repayment tenure
The repayment tenure is another crucial aspect that differentiates these two forms of secured credit borrowing. As mentioned before, the tenure for a loan for a plot purchase is usually between 15 to 20 years.
Alternatively, the leading financial institutions in India allow borrowers to return the amount over the course of up to 30 years.
Moreover, whereas there is no tax deductions applicable for a plot loan, borrowers can enjoy significant tax benefits for a home loan. Provisions under Section 80C and Section 24B allow the customers to claim a deduction on the principal amount and the interest paid.