When it comes to parenting, it's really hard to juggle between things and care for your precious one at the same time, especially for the new parents. For working mothers, it's tough to figure out a plan to look after their infants or toddlers while maintaining the requirements of the house and themselves. A family with both working parents needs daycare or preschool services for their child. ProEves aids that problem for the parents. They help the parents in choosing what best suits their requirements when they are looking for a friendly or helpful daycare.
According to educationists at one of the world's best preschools, the Lorna Whiston preschool, starting to read from a young age is very important for kids. This is why preschools need to play a very important role to ensure kids get into the habit of reading. Children start picking up habits far more quickly when they are at a preschool age than sometime later on in life. Teachers and assistants at preschools should ensure that the same is being emphasized upon.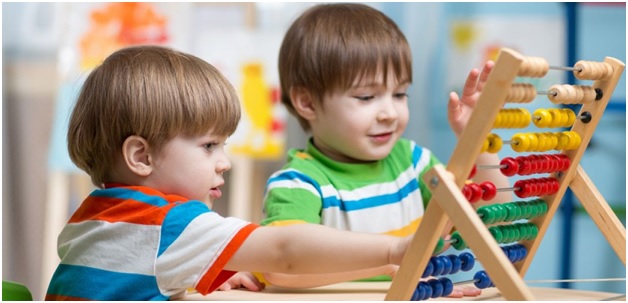 What is ProEves?
It was established in 2016 by Divya Agarwal and Ketika Kapoor to help working parents research the best playschools in cities around India. They help the parents to find the most suitable daycare or preschool centers while providing analytical results across all domains. They also run a blog by which they help new parents in taking proper care of their children.
Playschools in Pune
ProEves offer proper and detailed information about the daycare and preschool centers so that parents can make a justified decision for their precious ones. They also offer information about the capacity of the center, the timings, the staff to child ratio, the CCTV availability, and many other features that the center offers for the children. Here we have curated the results shown by ProEves for playschools in Pune
1. Sesame Street Preschool:
They have various branches of playschools in Pune.
Their programs expose children to academics through play, movement, and exploration.
Their curriculum is designed to cover the six critical domains of development: cognition, language, social, emotional, physical, and creative.
They also offer various facilities, detailed information on which can be found on the ProEves website.
2. Jumpstart International Preschool and Learning:
They claim to use the latest technology for experiential learning.
They also partner with the parents for the better development of the children.
3. Little Big World – Eon Freezone:
They work in close partnership with corporate park developers, corporates, and parents.
They work unit by unit in different locations. Each of its units maintains transparency, integrity, respect, and care.
They have large capacities of preschool and daycare for the children.
Their services can also be seen in detail on the ProEves website.
4. Little Elly:
They focus on children's social, aesthetic, and motor skills.
They offer great staff to child ratio so that one can be assured that their child is safe and being taken care of properly.
They offer a smaller capacity, which ensures proper care.
They also offer a lot of additional services that can be found in-depth on the ProEves website itself.
5. Kids Castle:
They offer services for a child starting the age of just 3 months up to 12 years.
They offer full time as well as half time daycare for the child, whichever is suitable for the parents.
The student capacity is kept limited so that every kid can be taken care of.
Why choose ProEves?
ProEves offer so many services and information from their end that the parents find it easier to interact with the playschools in Pune. They have a lot to offer to make parenting a bit easier for the parents, especially working mothers. They save the day for working parents and help them have a better schedule, without worrying too much. Your child's development is their ultimate goal.