Have you been preparing for the banking exam? You need to pay attention to different aspects of this job post. SBI PO is considered an ideal post for several aspirants. If you follow the proper strategy and go with SBI PO Previous Year Paper, you can even get this exam cleared within 60 days. Preparing the previous year's paper can truly bring a huge change to your understanding of the banking exam. The best thing is that you just need to go with an accurate plan and practice to get the best results. You need to give your time to the preparation and proactively.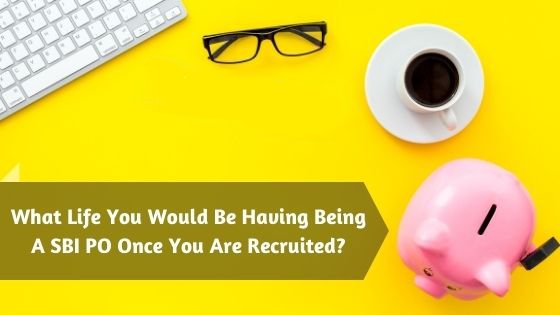 The post of Probationary Officer is one of the high in demand posts in the banking sector because of its status as well as salary package. Talking about the Bank PO Exam, it is conducted on an annual basis. Every year, several aspirants do apply for this job post putting the best efforts into covering the entire SBI PO Syllabus so that they could have expected results.
Once the exam notification is introduced, candidates need to kick-off for the exam and the interview round. However, it also needs to consider other important PO job post related details such as growth of a Probationary Officer after getting recruited, challenges, and so on. Today, we are going to discuss it in a detailed manner. Whether you are preparing for Prelims or Mains, you will get benefited after reading this. Are you going to prepare for the PO Exam? You are required to know how your life would be after clearing this exam. Let us check it out –
You, Will, Be Having Different Types Of Responsibilities –
Talking about a bank officer's career and life, it seems like a tad hassle-free and smooth but it is not. You will be entitled to do several responsibilities. Therefore, you need to go mentally prepared for it so that you could handle everything in an ideal manner. This banking exam is quite competitive since several aspirants will be attending it. Make sure that you are not preparing yourself for exams only but for the job style of a SBI PO too.
You, Will, Have To Undergo The Training –
Once you get success in clearing the exam, you are supposed to have an appointment letter. It is just the starting of your journey being a PO. Life at a bank will be kicked off with training and you need to get prepared for it mentally indeed. You will be having a 2 years branch posting a scale of 1 where you would be learning so many things being at that job post.
Seniors will be training you in the context of different departments. It means you would be learning how work is done at different sections such as the government section, etc. Apart from all this, the location is supposed to be changed for the candidate accordingly. You probably would be having training for two years. The best thing is that you will get highly professional trained.
What About The Promotion Test –
Once you are done with the certain period of training, the candidate needs to get appear regarding the promotion test. You would be required to pass this exam test getting at least 60% marks to get promoted. PO based mock tests can truly help you in the context of preparing for the exam.
The Post Of Assistant Manager –
The role of assistant manager is quite challenging and full of different duties indeed. Once you are done with your probation period of 2 years, a candidate will be recruited on the job post of Assistant Manager. By that time, you might have trained incredibly.
You do not need to contemplate that way much about branches as you could be hired in any branch indeed. It depends on various factors in which branch you would be hired. Talking about the responsibilities of this job post, you will be entitled to do everyday banking job duties and bank administration. Since customer behavior is changing so constantly, it is quite important to be good at communication as well as problems solving skills.
In The last –
You will be learning a lot once you get hired being a Bank PO. Moreover, this job post will truly make you fall in love with this job post. This job brings status and a handsome salary package for the eligible candidate.