The credit score comes on top of the list when a lender calculates the loan against property eligibility. It plays a decisive role in framing the interest rate and EMI. Hence, if you want to apply for a loan against property at the lowest rate, you need to increase your credit score first.
Scroll down to discover the top-6 ways to improve your credit score before applying for a loan against property or LAP loan.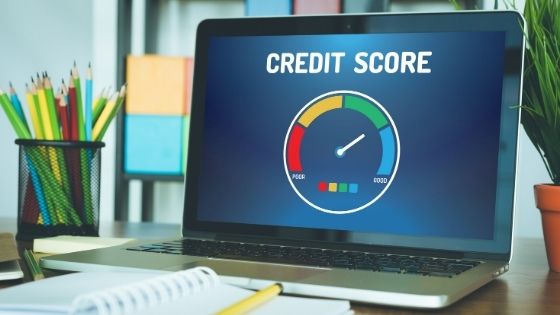 6 Ways to Improve Credit Score For LAP Loan
Here are the five easiest things you can do to increase your credit score for a LAP Loan:
1. Pay EMIs Before Due Date
Outstanding debt in any form can impact your credit score negatively. Hence, the last thing you should do is defaulting on EMI payments. Sometimes, it is easy to forget the repayment date when you have several loans. Use a free app for timely reminders or avail the ECS (Electronic Clearing System) facility to avoid a default. As you take EMI payments seriously, your credit score will gladly travel upwards.
2. Retain Old Credit Cards
Often, you may feel the urge to throw out your unused credit cards. However, if you want to improve your credit score, retaining old cards can be prudent. Old cards help you lengthen and strengthen your credit history and profile, and is often regarded as a foolproof way to boost the credit score. A robust credit score increases loan against property eligibility and makes approval easier.
3. Keep CUR Below 40%
CUR or Credit Utilisation Ratio speaks volume about how you manage finances. It is the total credit you have availed proportionate to the overall limit according to your income. For example, if your monthly income is INR 1 lakh and your existing EMI is INR 30,000, your CUR is 30%. A low CUR can expedite the chances of LAP loanapproval by increasing your eligibility.
4. Choose the Highest Term
Generally, twenty years is the maximum tenure of a LAP loan. Choosing a long-term LAP loan is an excellent way to reduce the EMI amount. As the EMI become more affordable, the chances of default reduce. Hence, you can conveniently repay the loan on time and accelerate your credit score's upward journey.
5. Refrain From Overloading Your Loan Portfolio
When you want to increase loan against property eligibility, it is wise to keep a humble loan portfolio. Try not to avail multiple loans at the same time. When you have multiple loans in your portfolio, the credit score progresses at a snail's pace, as the credit bureau assumes that you cannot handle your finances well. Hence, it is always better to clear an existing loan before applying for a low-interest LAP loan.
6. Rectify Mistakes in CIBIL Report
Sometimes, your CIBIL report may not have the updated information about your loan repayments, which may cause a low credit score. Hence, check your CIBIL score periodically and bring any discrepancy to the notice of CIBIL. Many lenders offer the facility to check CIBIL score for free.
Conclusion
LAP loan interest rates and eligibility depend a lot on the borrower's credit score. Not only does a high credit score fetches you the best rates but also makes loan approval quicker. Check various lenders before choosing the right one and pay your EMIs on time to let your credit score grow at a healthy pace.