Savvy business travelers understand the great convenience and time savings of choosing a private charter jet over a commercial flight. From saving time and offering a greater level of service and convenience, chartering a private plane delivers a host of advantages. Here are just a few of the top benefits that you will enjoy when you charter a private jet for your next business trip.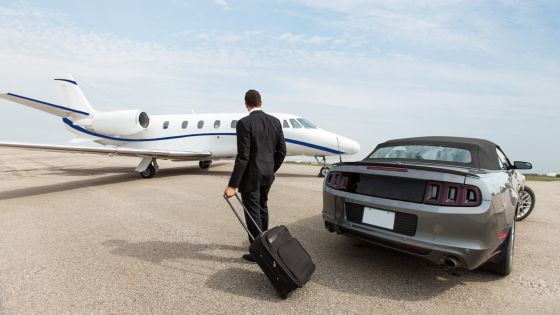 Saves Time
One of the most cited reasons business travelers go the private jet route is the time it saves. In the business world, time is money. This makes using a charter jet the right choice if you want to maximize your time and bottom line in the process.
Commercial flights require that you travel through big hubs and deal with the hassle of long security lines, checking baggage, and more. A private jet allows you to skip all of these hassles and go straight to your aircraft. This savings in time can truly add up.
Greater Comfort and Convenience
There is no doubt that you will feel pampered when flying on a charter plane. Private jets provide roomier seating accommodations as well as more premium amenities. In addition to offering larger seats, it is typically easier to recline and catch a nap when you are flying on a private plane.
Flying private ensures that you will have fewer baggage restrictions, giving you more flexibility on what you can bring on board. You will also not be beholden to the standard airline food and drink that you typically find on commercial flights. Travelers flying on a charter plane can customize their food and drink options to their personal preferences.
Cost-effective for Group Travel
Private jets have a reputation for being costly. However, flying on a private charter is more cost-effective than you might think. This is especially true if you are traveling with a group of your colleagues.
Most private jet trips charge by the hour. You can choose the size of the aircraft that you need depending on the size of your travel party. You may be surprised at how affordable this option is if you need to transport many people in your organization. It is always wise to price out the different options to see how they compare.
Fly Anywhere You Want
A private jet charter is a great choice if you are flying to a destination that is either not served by a major airport or if you want to avoid the hassle of commuting by ground from the commercial airport to where your business travels take you.
Rather than flying to a busy hub served by a commercial airline and taking a smaller plane or ground transportation to your final destination, you can simply fly directly to the smaller airport serving the area you need to be. Many business travelers choose the private jet option because it allows them to choose the best airport for their needs.
You can also choose to fly to multiple stops in one day if you have a jet ready and waiting for you after each destination. For instance, take your charter to Phoenix for a morning meeting and then hop back on the private jet to Vegas for that important business dinner. All of this is more feasible when you are in control of every aspect of the flying experience.
Ensures Privacy and Boosts Work Efficiency
Flying on a private jet also provides an easy way to get work done and be productive when en route to your destinations. These jets are equipped with what you need to conduct business, giving you the chance to be productive with an invaluable work session. Stretch out with your laptop and phone, and it will feel like you are in your office's comfort.
You also cannot put a price on the privacy offered by a charter flight. This privacy is particularly important if you are conducting sensitive business during your time in the air.
Once you enjoy the convenience and ease of a private charter for your business travels, you can never imagine flying commercial again.