Out of the fifty US states, Texas seems to be on top of the list for relocation. The Lone Star State is home to some of the world's fastest-growing cities, offering something unique that can fit every person's lifestyle.
A city that is among the most popular places for relocation is Houston. Located in Southeast Texas, H-town is the fourth largest city in the country best known for its robust economy, the affordable housing market, and fairly low cost of living that can suit everyone's budget and needs.
So, if you're interested in learning more about what this diverse Texan city has to offer, here are six of the best reasons why everyone is flocking to Bayou City.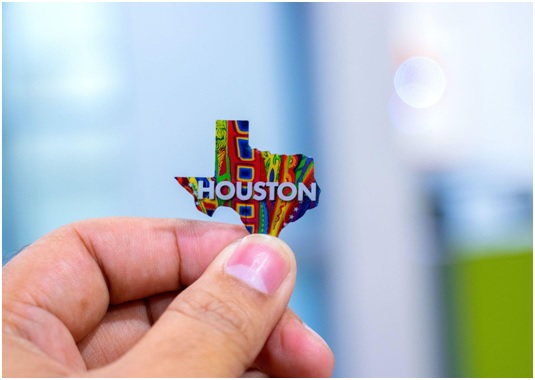 Housing varieties
One of the great things about Houston is that it offers residents diverse housing options. Whether you are looking to buy a house in the Woodlands for your family or you are a young professional who is searching for cozy studio apartments for rent in Houston, you have plenty of options to choose from where you want to settle in.
However, as you are making your decision, think about your needs and lifestyle because you want to find a place that features all amenities, but also offers plenty of activities you can indulge in to make your stay more enjoyable.
Excellent job opportunities
With over 500 companies in Houston, it's also a great place to find high-paying jobs. There are many sectors including healthcare, education, aerospace, and energy that have plenty of skilled positions to offer.
Some famous companies that are headquartered right in this city include Baker Hughes Company, Sysco Company, CentralPoint Energy, and many others. Whatever career you are looking to pursue, you will certainly find an excellent job opportunity to help you fulfill your dreams.
High-quality healthcare
Another great reason why you should move to H-town is that the city has great access to high-quality health care. In fact, the internationally renowned Texas Medical Center (TMC) is located right in the city, boasting the largest collection of healthcare institutions in the world.
Another leading health care institution that is also located in Houston is Memorial Hermann Health System which offers its residents more than a dozen community general and specialty hospitals all across the city.
High-quality education
If you are planning to move with your family, you should know that Houston has a strong reputation for offering high-quality education. The city's public school system is well-known for its top-notch AP program and all the resources available to students. There are over 300 private schools in the city which you can choose from to provide your kids with an excellent education.
If you are a college student, you should also know that Houston is home to more than 20 colleges and universities, with Rice University, Texas Southern University, and the Houston Community College being among the most famous ones.
Outdoor activities
It's not just the economy, environment, and culture that make Houston a great place to live. The city also has plenty of green open spaces which allow you to engage in all kinds of outdoor activities which will certainly contribute to a better quality of life.
For example, if you enjoy walking, cycling, or picnicking, you should check out Buffalo Bayou Park which is located right in the heart of downtown Houston.
If you are looking for something more adventurous, you should go paddleboarding at Lake Conroe or catch some waves at Surfside Beach.
Weather
If you are someone who can't stand the cold, you will certainly love moving to Houston. The city is known for its beautiful, warm weather year-round, with temperatures rising up to 80 degrees Fahrenheit (27 degrees Celsius) most of the year. This allows residents to engage in all kinds of outdoor activities and enjoy the city's many attractions.
However, you should also know that Houston gets more rain than other Texas cities, which when combined with the extreme summer heat can increase the humidity levels.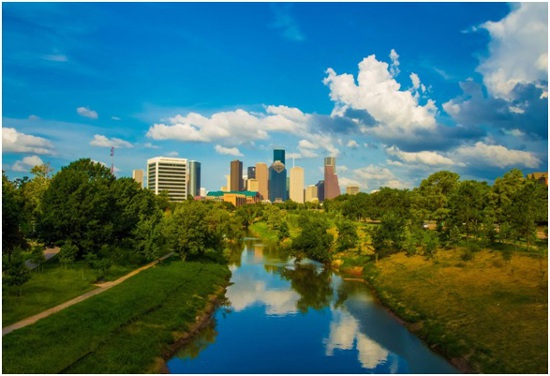 Final thoughts
Houston has a lot to offer, from affordable housing and great schools to a unique Texan environment. The local Houston economy is thriving, and there are plenty of excellent job opportunities for those seeking careers. It is also the perfect place for those looking for an exciting yet affordable lifestyle.
If you need any more reasons, be sure to refer to our post and find out why you should consider relocating to Bayou City.