Many students in India decide their career stream after they finish 10th grade. Some students are determined to get into the IITs, while some aim for the Medical Sciences and Arts. Getting through any examination will call for a devoted effort and right direction from the experienced mentors.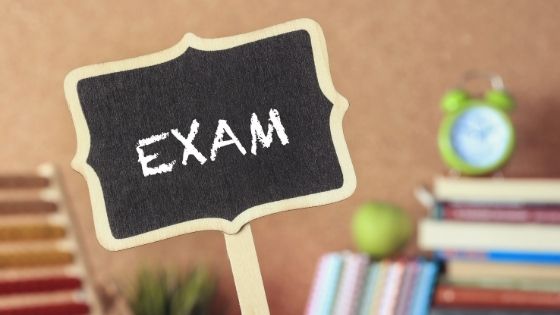 Getting the right coach and coaching institute is an equally important decision. However, many students just run after getting admissions into the long known, most popular institutes. Perhaps, this is the first wrong step in the journey of preparing for competitive exams.
This is more important for the coaching institute for IIT JEE. IIT is considered the most challenging exam in India and across the world. So, it is essential to make a wise decision. Some students join the preparatory classes from the tenth grade, which makes enough sense.
Here are some of the main reasons why it is good to get started at the earliest:
Boosts confidence significantly:
Confidence is one of the most essential factors that will help you get through the exam in a better way. When students start preparing early for these exams, they become more explicit about the various concepts. Having a more transparent approach to these concepts enables students to instill confidence. The overall preparations get strengthened just by this one element.
Better than the peers:
This is a straight benefit that a student can derive from joining the coaching institute for IIT jee. In a manner; you are better versed with the concepts and thus ahead of your peers on various fronts, whether it is preparation, test series, syllabus completion, and syllabus revision. Getting through the competition smoothly is yet another benefit of starting early. Since a handful of students decide to start early, you are ahead of the competition in various aspects.
No need of joining extra classes;
While preparing for any competitive exam, you will find several courses and coaching institutes. However, when you start early, you will save yourself from falling into the trap of multiple classes that will only increase the confusion and costs of your preparations. Just one class, and you are done with all your journey.
Doubt-resolution sessions
If you are having trouble solving a problem or getting stuck somewhere in the syllabus, the mentors at the coaching institute can help you right away. However, on the other hand, Self-study will require you to look up answers on the internet or seek assistance from friends and lecturers. This may take long hours and be a deviating point for your essential time.
Competitiveness
In the coaching institute for IIT, you will study alongside other aspirants who are ambitious and enthusiastic. This gives you a competitive advantage in your preparation. To beat yourself, you must be self-motivated enough to outperform the previous day's performance every day.
The best part of going to the classes is that you will stay ahead because of the competitive spirit and you will be your competition every day.
Proper Time administration
Coaching centres adhere to a strict timetable and typically move at a structured pace. This will help you to keep the right track of time and syllabus.
Expert Guidance from the beginning makes you more prepared:
Young minds can be shaped in the desired way. So, it makes sense to get exposed to experienced mentors at the earliest. Being with the experts will help during the classes and help the students gain essential tips and tricks to get through the exam. The best coaching institute for IIT will have experienced teachers and mentors that guide students at every step.
Enrolling in a good coaching class will help you obtain the most competitive preparations, including the mock tests, test series, and expert supervision. Moreover, knowledgeable teachers ensure that the students do not struggle with any subject.
It is easy to conclude that coaching is the most critical factor in preparing for competitive exams. No matter whether you are preparing for NEET, IIT, AIIMS, or any other entrance exams. Choosing the best coaching is the first step in preparing for these problematic NEET exams. The most challenging decision for aspirants before the exam is enrolling in a coaching institute or preparing on their own. While both options have their benefits, it is up to you to choose the most appropriate option. Based on your planning and preparation, you can decide what suits you the best!