Celebrities, artists, tourists, the wealthy, and those who enjoy a life of luxury go to the South of France, a region known for its year-round sunshine, fascinating history, stunning scenery, and cultural diversity. The South of France is home to a wealth of experiences that are just waiting to be discovered beyond the glitz and glamor. The center of this enchanted realm, where blue sky meets sweeping vineyards and quaint towns murmur tales of centuries past, will be explored in this article.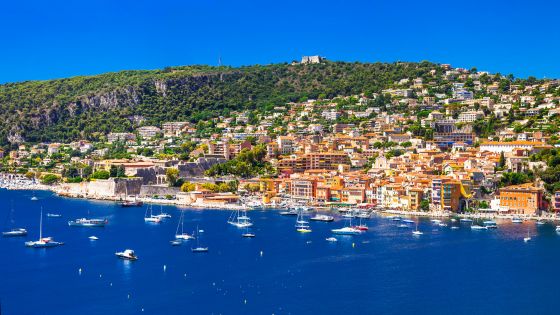 Interesting Facts About the South of France
Let's discover some interesting facts about the South of France.
The glamorous French Riviera
The appeal, grandeur, and classic style of the French Riviera epitomize timeless allure, opulence, and charm that have drawn renowned people for years. Its attraction is enhanced by the gorgeous Mediterranean shoreline. Other intriguing aspects of the French Riviera include the world-famous Cannes Film Festival, luxurious accommodations at opulent resorts, and Michelin-starred dining establishments. A location to explore, the French Riviera is made glamorous by the grandeur of Monaco, the historical villages, the cultural events, the pleasant temperatures, the amazing food, and the inspiration for art.
A delightful cuisine
A veritable feast for the senses is the cuisine of the South of France. It has been a favorite of cultured tourists for years because it reflects the area's natural beauty, rich history, and profound respect for fresh locally sourced ingredients. This extraordinary cuisine is well known because of its superb flavor and local peculiarities. Provençale sauce, freshly caught seafood, olive oil, ratatouille, bouillabaisse, local wines, cassoulet and duck confit, artisan cheese, and fruit-forward sweets are just a few that will make a lasting impression.
Cultural encounters in the South of France
The South of France's culture is a well-balanced fusion of history, art, food, and a relaxed pace of living. It provides a strong link to this stunning region's rich past and dynamic present. The aspects of the cultural experience in the South of France to anticipate are its historical legacy, artistic legacy, multitude of festivals honoring everything from music and dance to film and literature, vibrant local markets, Mediterranean lifestyle, cultural diversity, lavender fields, museums and galleries, cultural heritage sites, and holiday celebrations.
A rich historical tapestry
With layers of influence from numerous civilizations and eras, the South of France's complex historical fabric is both interesting and endearing. Some of its historical legacies include the Roman influence, medieval fortifications, Cathar history, Avignon papacy, cultural renaissance, royalty in Monaco, literary legends, pilgrimage routes, trade and commerce, and Provençal language and culture. The impressively preserved Roman amphitheater in Nîmes serves as a reminder of its majestic history. Celebrities and tourists are drawn to the eerily gorgeous Peyrepertuse Castle because rumors of riches and mystery still abound there.
Conclusion
Natural beauty, rich history, mouthwatering food, and a thriving cultural scene all coexist in the South of France. This article just provides a brief glance into this captivating destination. This enchanted region of the world has even more to offer, from the rural areas' hidden treasures to the metropolises' vibrant attractions.