Health care providers and legislators strive to achieve three critical goals: reducing healthcare costs and improving patient outcomes through providing quality care. Efforts to achieve these goals have necessitated incorporating automated healthcare systems to ensure patients have access to healthcare wherever and whenever. The convenience and reliability of cardiology telemedicine and remote patient monitoring with the implementation of legislative laws encourage the popularity of this healthcare approach and guarantee its efficacy.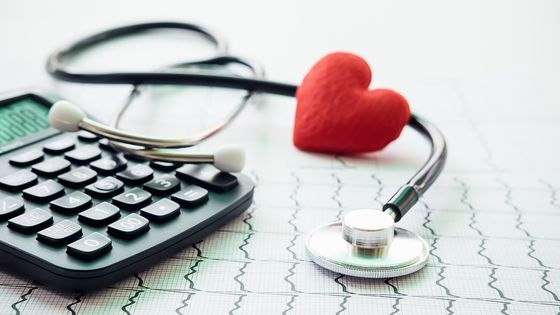 What is telehealth?
Telemedicine and remote patient monitoring are critical components that makeup telehealth technology. Telehealth involves using a broad spectrum of technology and services to care for patients, eliminating the need for physical visits. Telehealth is an umbrella encompassing telemedicine, physician examination, observation and treatment of patients virtually, and remote patient monitoring involving continuous monitoring with the transmission of vital signs.
The efficacy of telehealth technology
Telehealth relies on cloud-based functionality. This approach allows for sustainability and scalability because anyone can access healthcare services as long as they have access to a smart device and a strong internet connection. The cloud-based telehealth services serve not only patients but also providers who have easy and reliable access to medical records whenever necessary.
The specific telehealth software a physician and patient use should leverage a HIPAA-compliant telehealth platform to prevent confidential patient data from falling into the wrong hands. Physicians should recommend secure cloud-based dashboards to their patients to guarantee secure interaction and monitoring. Messaging tools like encryption prevent third parties from logging in and accessing private information.
The tools and features within the telehealth program
The benefits of telehealth that patients and providers gain from the approach to healthcare will depend on which feature they use. The two main categories of telehealth features are:
Asynchronous: This patient-physician interaction does not happen in real life. Physicians implement the store-and-forward technique to ensure all patients have access to standard information.
Synchronous: This feature allows for deeper physician-patient interaction. During a virtual visit, preferably through video call, a physician inquiries questions to understand the patient's health. The visit may also include a review of the patient's lifestyle to detect any predispositions to disease, thus helping a physician recommend preventative measures.
What you should expect to find in a telehealth platform
Telehealth is an emerging field in healthcare. Most people understand the significance of telehealth but are not familiar with the key features that make up a successful telehealth software. The following are things patients should look out for when evaluating a telehealth platform:
A Bluetooth biometric for remote monitoring
Management education of specific conditions
Real-time messaging, video, and voice call
Medication alerts
Considerations when evaluating the best telehealth provider
Physicians encourage patients to seek medical intervention from trained and experienced physicians who can handle any medical emergency. It would be wise for patients to ask for recommendations from their primary care provider. Collaborating with the right telehealth provider is the most reliable and convenient way to get necessary medical care to manage your health. Before patients settle on a specific telehealth provider, it is essential to consider the following factors that guarantee the right decision:
Results: The main reason to seek telehealth services is the convenience of this innovative medical field. There is no significant difference in the services physicians provide virtually and in person.
Support services: Patients who do not know how to go through the various telehealth software should receive help from a support team to ensure smooth operations and patient care.
Cost: If you pay more for telehealth services than in-person. It is not worth it. The former cuts down on travel costs, thus making it the cheaper option.
Implementation and account management: Telehealth systems should incorporate simplicity for all patients to appreciate features and leverage the system to receive health care services whence necessary.
Medical institutions usually implement policies to encourage the provision of quality care to every patient regardless of location. Business owners must invent strategies like inventory management to ensure the patient can access the necessary supplies for optimal care provision. A telehealth procedure manual is required to ensure that all patients and care providers can navigate through telehealth software seamlessly for faster care without delays that encourage disease development into severe stages.