The issue of alcoholism is more widespread than one might think. The National Institute on Alcohol Abuse and Alcoholism reports that 15.1 million individuals across the United States have had AUD, otherwise known as Alcohol Use Disorder. An estimated 88,000 people die from alcohol-related causes every year in the U.S. One of the most effective ways to help people with their alcoholism is putting them through a rehabilitation program.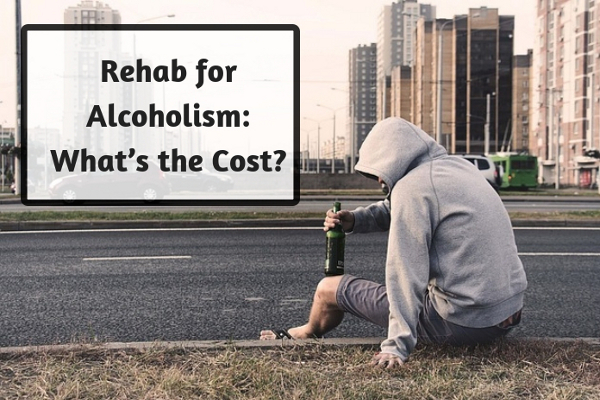 The cost is often the barrier that stands between an individual and their needed treatment. The truth is, if you are thinking that rehab is the right choice for you or your loved one then there are many ways that you can make that a reality. Depending on what program you are interested in, rehab can end up being quite expensive. When looking at outside factors like insurance and government-funded programs, getting quality care can be within your reach. The cost is based on a variety of different factors including the amenities offered, what is being treated, and how long the program is.
Different Types of Rehab
In an outpatient program, you visit the center throughout the week often to just take the medication prescribed to you and visit your counselor. You will be able to continue working and living at home while you receive treatment. You could pay anywhere from $1,000 to $10,000 on outpatient care. It usually depends on the amenities that are offered while you spend your time at the center. When it comes to an intensive outpatient program, you are spending more time at the center than you would at a regular outpatient program. You should expect to spend anywhere from $3,500 to $11,000.
Throughout partial hospitalization, you are digging deeper into the building blocks of addiction. You will end up spending hours at the center a couple of times a week and doing activities such as learning about addiction, taking part in group or individual therapy, and learning coping skills. If you are looking for a partial hospitalization program, you might end up spending anywhere from $7,000 to $20,000.
The final level of a rehabilitation program is at a residential level. At that level, you are staying at the rehabilitation center and spending all your time there. You also have all your meals prepared for you. The amenities at residential rehabilitation centers depend on the center. If you are thinking about spending time at a basic residential rehabilitation program, then you might be looking at spending only a couple thousand dollars. If you are looking at a luxury program, it could cost upwards of $25,000. The price tag of rehab depends on the type of coverage that you're seeking, but at the end of the day, there are many opportunities available to help you make ends meet.
Extra Costs of Rehab
It is important to note the extra costs that often pop up when a person goes through rehab. The period of detox, when chemicals are being flushed out of the body, brings about an extra expense. Depending on the facility, it can cost anywhere from $300 to $800 per day. The detox period often includes a doctor's assessment, medical supervision, and medications used to ease the process of detoxification.
At the end of the rehabilitation process, a person might not feel as though they are strong enough to head back to their normal life and be successful. Then, comes the need for a sober living facility. These sober living facilities have a welcoming community of those who have suffered from alcoholism and drug addiction. Each of the people in those facilities is helping each other succeed while living day-to-day. Living within a sober living facility can cost anywhere from $1,500 to $2,500 a month depending on the facility.
Does Health Insurance Cover Alcohol Rehab?
The true answer to the question "Does health insurance cover alcohol rehab?" is: it depends. Be sure to do research on your plan in order to see if rehab is covered by it. The parts of rehab that are medically necessary are most often covered by insurance. These are aspects of rehab such as detox medication or recovery maintenance, inpatient services at a hospital, or counseling. Other aspects of rehab that are not medically necessary are less likely to be covered by your insurance. This includes any luxurious amenities like yoga classes, guided meditation, and nature walks.
Are There Free Options for Rehab?
Depending on where you live and your situation, there are different options that you can qualify for. The Salvation Army offers a free program to combat addiction. They utilize group and individual counseling sessions, holistic work therapy, and life skills development. When it comes to government-funded programs, they usually vary by the state that you live in. But, if you are currently looking for free options, the Directory of Single State Agencies for Substance Abuse Services can help you find the right option for you.
From a basic outpatient program to a luxurious residential rehab treatment center, there are many different options for rehab that caters to alcoholism. If you are currently looking for a rehabilitation center that is right for you or your loved one, do not let the prospective price deter you. It is important to pick a rehab program that fits perfectly for you or your loved one. That way, they can focus on doing the work that they need to do in order to get better and overcome their alcoholism. Rehab could be the one true event that changes you or your loved one's life for the better. That fact is priceless.