One of the most frequently asked questions when considering going to New Zealand is how much money will I need to live my dream in the antipodes? In short, what you want to know is how much it costs to study in New Zealand. Relax and breathe because when you finish reading this article you will know the answer.
After having gone through the experience of living in New Zealand, both first-hand and in the words of our students, we are in a position to give you some very valid references and advice so that you know before landing what it costs to study in New Zealand. There are several concepts to take into account when calculating the expenses of your trip. We answer the questions that matter most when calculating an approximate budget.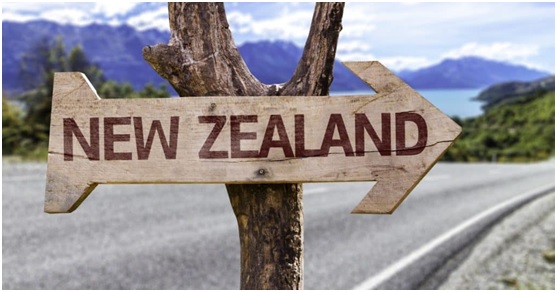 How much do English courses cost in New Zealand?
This will depend on your favorite city and the type of course that best suits you. If your intention is to study English in New Zealand, the average price is between 270 NZD – 320 NZD per week.
It is very common for students to combine English courses with Professional Training courses in Business, Marketing, Management, Accounting, Sport & Fitness, Beauty, Hospitality, Tourism, Children's Services, Information Technology… To be able to access these courses you must have an intermediate/high level of English.
These professional training courses in New Zealand are not that cheap, for example, a one-year course can cost you 14,000 NZD. But the educational quality is very high.
You know how schools work. To the cost of the course you have to add the tuition fees (220 NZD approx.) and the materials that cost between 10 NZD – 18 NZD per week.
The best way to get an exact quote is to contact us. Schools send us offers weekly!
How much does a student visa cost in New Zealand?
If you really want to know what it costs to study in New Zealand, we cannot forget the costs of applying for student visa to obtain to live for a while in New Zealand: the student visa. And what does it cost? Well, applying for the first visa will cost you 430 NZD.
One piece of advice: the more months you take on a visa from your country, the better. Making a good decision before applying for the first visa will save you money. Keep in mind that, from the second renewal within the country, the price of the application increases.
And while we're at it, we'll leave you with some more details about the student visa:
It has a minimum duration of 14 weeks (a little more than 3 months). And the total duration will depend on the duration of the course you choose.
If you want to work, you can do it 20 hours a week if you study English. While if you decide to study a vocational training course, not only can you work 20 hours a week during the course, but in most cases you can work 40 hours a week during the holidays.
The application and approval process for this visa varies between 15 days and 2 months; It totally depends on your nationality and the New Zealand Immigration Department.
How much does health insurance cost?
Immigration requires all student visa applicants to have health insurance for every month they are in New Zealand. The cost of student health insurance is around 45 NZD per visa month. Yes, more figures to add to your accounts to find out how much it costs to study in New Zealand.
How much does food cost in New Zealand?
Tell us how much you eat and we'll tell you how much you'll spend. It is a very relative cost and varies greatly depending on the person and the diet they take. But to do the math, count between 100 and 120 NZD a week:
How much does accommodation cost in New Zealand?
It varies a lot depending on the city. In Auckland and Queenstown the average is 150 NZD – 200/week per week for a single room. However, if your budget is tighter, cities like Wellington, Christchurch, Tauranga or Nelson have a lower average price.
An important detail to take into account is that to move in, almost all houses usually ask for two weeks of rent in advance as a deposit. Of course, when you leave, if everything is in order, they give you your money back.