In this modern era, we can enjoy everything on the internet from our favorite movies to TV shows and the credit goes to the modern technology & its invention of Smartphones. All this now reduces the need to sit in front of the television and watch favorite TV shows and movies. Now, you just have to install the Android streaming apps on your smartphone and enjoy the stream content according to your choice. There are various types of streaming applications for Android and iOS devices. Below mentioned are 8 Best android app to watch TV series online and some of them are paid while some are free.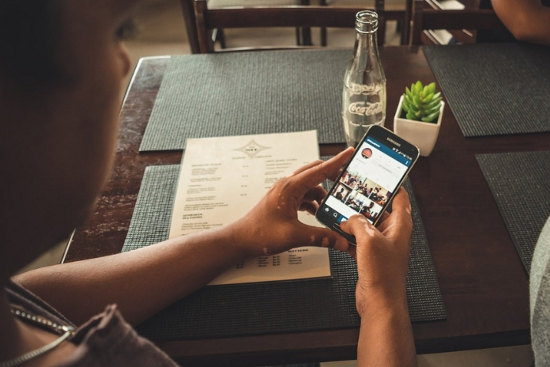 1). Kodi
Kodi is known as the best streaming platform for Android mobiles. You can stream your favorite TV shows and popular movies as well. Apart from this, the platform also helps you to enjoy your favorite sports, MP3 music, sports, & various viral video. Moreover, if you download the exact add-on of this platform, your streaming process becomes more interesting. This platform is absolutely free, but the setup and installation procedure on your Android mobile is a bit tricky and time taking.
2). Videomix
Videomix is the old Android streaming app which helps to stream your favorite movies and TV shows and it is absolutely free of cost. You can enjoy the popular and latest movies via this streaming app. The app also offers chromecast feature and all the content present on this app is sorted according to the genre, year and their production country. Videomix app is continuously updated and ensures to provide you latest movies and TV shows.
3). Movie HD
Movie HD is also one of the popular and well-liked Android streaming applications which are ideal for enjoying your favorite HD content whether it is your favorite movie and TV shows. The application is ideal for both Android and iOS mobile phones. The app also featured with Chromecast functionality. When you install this application on your mobile phone, you can get access for various HD content on your mobile and get world-class entertainment. This app is absolutely free.
4). Viewstar
Viewstar is also known as the best stream movies Android apps for TV shows and movies. This Android app is absolutely free. Moreover, it does not require the sign-up process and any charges to get your favorite content via this app. The individuals who like to view anime, this mobile app is the best example and it is featured with anime content. So, if you love to watch your favorite classic anime serial or the latest Japanese series, this app is perfect for you. All the content of this app is updated on a regular basis. It is available for free on your Android Play Store.
5). PlayView
PlayView is also the best streaming Android app which is absolutely free. You can enjoy your favorite movies or TV shows on your Android mobile phone. Moreover, the foremost attribute of this app is you can choose your stream quality and also categorize all the content according to the genre, popularity, etc. The app is also featured with chromecast, so that you can enjoy your favorite TV shows on the bigger.
6). Crackle
Crackle is the most popular streaming app for Android. The app is used by millions of people globally. The popularity of this app is due to its streamlining process. Apart from the huge collection TV shows, movies, and Anime, the app also offers its own content to its users. In this app, you can sort your content with the genre, so that, the searching becomes easier and quicker.
7). Tubi TV
Tubi TV is the best Android app for latest movies & TV shows. It is a free mobile application. This app offers you popular TV shows and movies legally and no subscription card will be required. Tubi TV offers a bunch of movies according to their genre and also offers HD shows which are updated on a regular basis. This app also supports Chromecast functionality.
8). Terrarium TV app
The terrarium TV app is the best Android platform which helps you to enjoy your favorite TV shows and movies for free. This app is one of the ideal choices that support them as well so that, the non-English individuals also use this app easily. There are a lot of TV shows and movies option available on this application. The installation of this app needs only a few steps. But, ensure that your mobile has a VPN installed so as to access the Terrarium app.
Final Verdict
Thus, rely on the above Android Apps to stream your favorite TV shows on your phone. Most of the apps mentioned above are absolutely free, only you have to install them on your mobile phone and intend your life more entertaining.