Fashion Master's programs allow you to professionally study the field of fashion, including economic, cultural, and environmental aspects. The level of Master's training and specialization depends on the modules that the student chooses. In any case, during the course, all students create their own projects and gain the experience that helps them rapidly advance up the career ladder.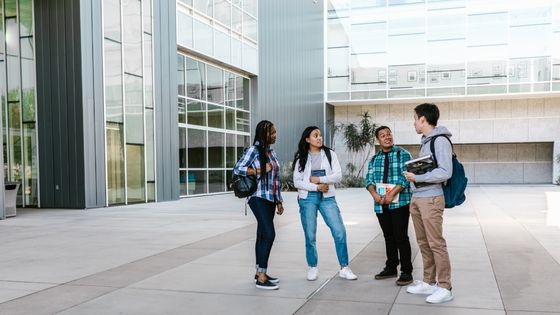 The structure of the MA Fashion Course
Most of the training in the field of fashion is built on practical lessons and is focused on the fact that the future Master will get exactly those skills that will contribute to their successful employment and further career development. However, fashion Masters programs include lectures and seminars where you can learn a lot about things like:
Design of clothes, shoes, accessories, and hats;
The subtleties of creating fashionable photos and the role of a stylist, fashion designer, or costumer in such photo shoots;
Fashionable style and all aspects of practical applications of acquired knowledge;
The basics of communication with customers, suppliers, and colleagues and the main techniques of successful negotiations;
The basics of marketing and management in the fashion industry, which will help graduates both promote their own designs on the market and work as managers and purchasing specialists in other fashion houses.
Also, fashion masters programs USA necessarily involve students in completing a task on a specific topic. During the entire period of study, they will work on this project, and finally, they will present their work to teachers and experts to receive an objective assessment.
How to get into the fashion Master's course?
Admission requirements may vary from institution to institution. Let's break down what is required for admission to a Master's program using the example of Istituto Marangoni Miami:
To begin studies in the fashion Master's program, a student must have a Bachelor's degree in a relevant specialty.
It is desirable that the applicant has some professional experience because the program is strengthened and designed for a serious level of preliminary training.
The entrant must submit an application, other documents, and a substantial portfolio that demonstrates a personal interest in the field and illustrates the student's abilities.
The Marangoni Masters diplomas are confirmations that the specialists are well-versed in the field of fashion, understand project management, and successfully cope with the creative aspects of work. With an MA fashion degree, you will be able to work both in the fashion industry and related fields. In particular, you will be welcomed by vacancies in the field of journalism and marketing, where there is always a shortage of narrow-profile and strong specialists. Of course, you can also continue scientific activities, become a college professor, and be creative at the same time.