Going to university immediately after graduating high school isn't the right path for everybody. Sometimes taking a break from education can be beneficial; it gives you time to figure out what you want for your future and allows you to have other important experiences in building life skills and learning how to live independently.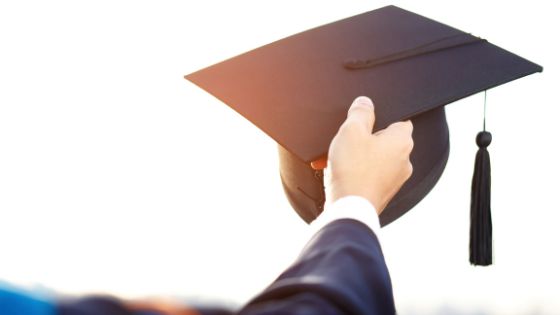 However, while traveling or getting a job straight after school can come with many perks, there are still numerous benefits to pursuing higher education, even later in life– and these are worth exploring. If you have been considering returning to education as a mature student but aren't sure if it would be worthwhile, here are a few reasons why it could be the best choice for you.
1. An Opportunity to Challenge Yourself
It's good to challenge yourself for personal growth and to keep life a little interesting. You can do this in many ways, such as trying out new hobbies or even taking on more responsibility at work, but returning to achieve a degree is also an excellent challenge that can teach you a lot about yourself.
You might even find that you develop new skills while you are studying, such as improving your organization, time management, and even social skills as you meet fellow students and interact with your tutors.
2. It Could Help Improve Career Prospects
Another reason many people think about returning to higher education as mature students is that a college degree could help improve your career prospects. This won't always be the case, but there are many roles out there that do require candidates to have an undergraduate degree or some that might ask for even higher qualifications as well.
If you have felt that you are being held back in your career because you don't have these qualifications, then returning to your studies while you work could be a great way to open more doors for you.
3. Expand Your Knowledge
Life experiences can teach you a lot about the world, and you don't necessarily have to be in a classroom to learn those lessons. However, education can do a lot to help you expand your understanding of the world, not just a specific subject. Not only will you be exploring topics on your course in more depth, but listening to your fellow students can help you see other people's opinions and open your mind up to new ideas.
Education can be very enlightening, which is another great reason to pursue a degree. If there is a particular university and course you are interested in, use CampusReel to discover entry requirements to help you prepare for your application.
4. A Sense of Achievement
Achieving your goals can help you feel proud of the hard work you have put in, and this is something that no one can take away from you. Again, there are many different kinds of achievements and goals that you can pursue in life, but if you have always wanted to get a degree and learn more about a certain subject, then returning to education as a mature student can be an excellent way for you to achieve this.
If you have been wondering whether or not returning to education is worthwhile as a mature student, consider the points above and see if they are enough to convince you to pursue a degree or similar qualification.