After facing an injury at your workplace or home that has affected your daily life, you must seek counsel from a lawyer with experience in these issues if you intend to file a lawsuit to recover damages for a personal injury. It must be done immediately, given the short window for filing a lawsuit.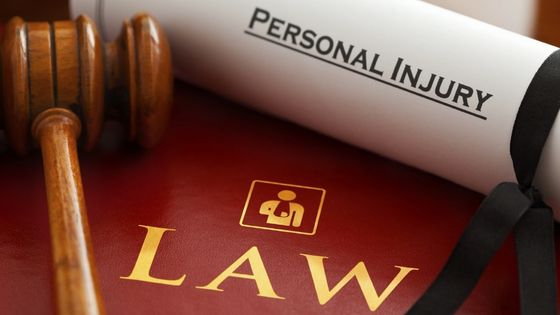 You can claim compensation for different personal injuries, including back injuries, brain injuries, spinal injuries, neck injuries, etc. There are various time frames within that you must file a suit for damages. You must seek legal counsel immediately if your next step is claiming remuneration. Various incidents are covered by personal injury law. Therefore, no two instances will proceed in an exact way or on the same schedule. However, while claiming damages, there are a few steps you need to take, which include,
How to Claim Your Insurance for Personal Injury?
● Keeping Your Insurance Policy Ready: Does your insurance cover all types of personal injuries? You might like to discover if the individual you believe to be fully culpable for your injuries has the protection that will kick in to pay for any harm claims you make if you have been hurt. Before moving forward with your claim, you must determine if your insurance covers all the costs of the accident. This is significant since it could affect your ability to receive any compensation awards that a jury might award you during a medical negligence trial. You must prepare all available papers for your lawyer to claim with your insurance company.
● Hiring a solicitors specialising in personal injury claims: This is the most vital step toward claiming your case. You need to have a solicitor or a lawyer fight the case for you and present your case in front of the insurance company to claim your compensation. A professional like a solicitor will know the ins and outs of such claims, guide you through claiming your money, and provide you with your insured money. An insurance company will try hard to minimise your efforts for claiming such money; however, having an expert on your side will guide you through the process.
● Deciding on filing a lawsuit: In many cases, your solicitor will handle the matter with the company, but in some cases, the company may deny the injury as personal injury or the sum you asked for. Moving to court and filing a lawsuit against the insurance company can be the best option. Obtaining reimbursement for an accident is impossible without going to court and suing. Moreover, if you have insurance coverage, you can submit a "third party claim" to the person's insurance company who caused the accident. Obtaining the other patient's insurance company name and policy number would be your first step.
In most cases, personal injury claims get complicated and require filing a lawsuit with the court. The parties may agree to a resolution and discontinue the matter at any stage of the aforementioned procedure, even before a petition is submitted. Get advice on obtaining the most significant payout by learning more about your advisor's personal injury payout negotiation period. Moreover, hiring an expert solicitor on your side is the best way to claim your compensation and cover your loss.