RDP or Remote Desktop Protocol/Service is a technology that is very common in the IT industry and beyond. It remotely connects computers at different locations, which is a fantastic option to access a computer without a physical presence.
Naturally, this technology has several benefits, which makes it indispensable in today's world. This is also why you will easily find a lot of companies offering cheap RDP plans that can be implemented effectively.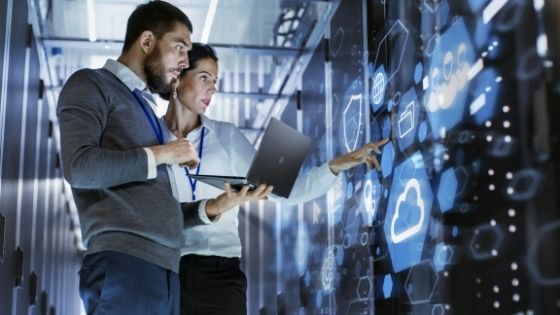 Today, we are looking at the advantages of RDP in this post.
Let's begin.
Flexibility
One of the best features of RDP is the flexibility and freedom it allows. With an RDP in place, you can practically work from anywhere on the globe. If you are connected to a network with RDP, you can take your business on the move wherever you go. This has also brought global businesses to run efficiently since the only requirement is internet connectivity.
RDP has also been revolutionary in the field of education. Accessing lecture files or access to video recordings and presentations has never been easier.
This flexibility to function remotely has been indispensable during the recent Covid pandemic. Restrictions in mobility in no way affect the ability to work, nor did it affect productivity.
Top-notch security
Another fantastic advantage of RDP is the security it provides. Implementing RDP essentially makes all your data virtual by storing it in the cloud, making it very safe. In addition, a remote desktop connection inherently includes data encryption, which secures every system that is connected.
Furthermore, establishing a remote connection is typically done by professionals. Therefore, they update your servers and systems with the latest security options and encryptions providing you with robust security. In addition, your data stored in the cloud also makes it less vulnerable to hackers and technical failures, which is big concern for every one.
Ease of access
The next major advantage of remote desktop protocol is the ease of access. For instance, you do not need to have a particular software installed on every computer to use it. If the software is installed on the host computer, you can access it and use it anywhere. This eliminates the need to carry an arsenal of flash drives and hard disks when traveling or moving. Additionally, it also saves up a lot of space in the computer you are using.
Every computer that has a remote connection allows the user to work irrespective of their location. This means that the quantity and the quality of work are not compromised just because you are not physically present onsite at the office. In this regard, RDP also increases productivity.
Along the same lines, since employees are not under the pressure of a regular desk job, a remote connection also improves work quality. They also have the option to tailor their work schedule very flexibly.
Effortless management
With a remote desktop connection in place, you can manage multiple systems by simply doing the host computer's work. This includes installation of software, troubleshooting, tuning the computer, hardware setup, spyware, and virus removal, among others.
For system administrators, this can be an effortless way to work manage multiple systems without the extra work. A single command is all it takes to troubleshoot technical problems or make an update on multiple computers.
RDP also gives you the freedom to edit groups and users that can access the network. In addition, restricting and limiting access to certain information and programs by specific users is also possible. This way, you can maintain data privacy and also avoid unwanted breaches within the network and company.
Cost efficiency
Another great advantage of remote desktop services is cost efficiency. Investing in technology is by no means cheap, and RDP reduces a significant amount. Following are the ways in which remote desktop connection reduces expenditure:
RDP plans are typically very affordable. Unless you plan to implement remote connection on a very large scale, cheap RDP plans do not break the bank and work very effectively.
It eliminates the need to purchase multiple software packages as well as licenses since everyone can access it from the host computer.
Investing in servers is no longer necessary. Similarly, hiring multiple staff to maintain the servers does not become necessary.
RDP also reduces the cost of hardware investment since the staff can use their personal computers and laptops.
Saves time on configuration
Device configuration is not fun for most people outside the IT circle. In addition, configuring a new device can also require a lot of time to complete.
However, with remote desktop service, configuring a new device is a breeze. The process becomes as simple as connecting the new computer to the cloud-based network, which takes only a few minutes to complete. Apart from the technical aspect of completing the configuration, this also saves valuable time.
Furthermore, changing devices is also effortless as disconnecting the current computer and connecting to a new one.