We all know that there are many things which needed to be taken care of in order for your Blog to run smoothly
Some of them are Blog Security, the best plugins for your blog and what not
But today we are gonna discuss about the Importance of the responsiveness of a Theme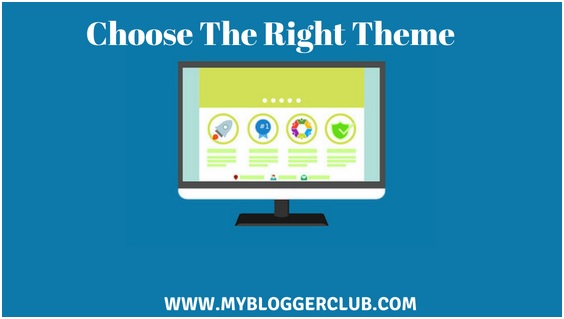 What is a Responsive Theme?
It is a responsive web design or a WordPress theme that smoothly adjusts its layout between all devices such as desktops, tablets, and phones

Why Is a Responsive Theme Important?
Did you know that as of June 2018 the mobile devices grew from 57% to 63%
I mean that's more than Half of the desktop searches
Chances of someone coming back to your site is very less, once they know that your site is hard to view and navigates
Every Visitor is a potential customer, so you can't let that happen. Can you?
You really need to think about changing it if you haven't had a mobile responsive or friendly theme yet!

Why Is A Beautiful Website Theme Important?
Your website theme is the face of your website.  
You need to make a good first impression
It's basically just the same as Disguising in a torn off clothes. Chances of people believing you that you are actually not poor is less.
The same applies here too, No matter how good and effective your work is, for those people who haven't heard of you it's gonna be hard for them to trust you if you have a shitty website design
Because you made it hard for them to trust
But if you have a decent enough design, that could close the deal much faster
By saying this, it doesn't mean theme design is the overall solution for all problems.
But it all aids to trust factor.
Kinda like you are more willing to do a business with a more professional person with a suit than just a man with a casual dress.

How To Find The Right Website Theme For Your Business?
You need to choose the theme carefully on what your requirements are.
But the question is that there are literally thousands and thousands of website themes out there
So, how do you choose the right one that will work?
Finding the right theme is not an easy job. Sometimes it can take time to figure out the right one.
But make sure that the theme you choose is professional looking and user-friendly as possible

Here are some Factor you need to look at while Analyzing the theme:
1) Responsiveness
Making it sure that the theme is responsive to all devices
Responsive is Not Optional Anymore. It's mandatory.
Go to Google's Mobile-Friendly Test page to see if the theme is mobile friendly or not.
2) Speed
Some themes are just more lightweight than others
So, make sure that The Theme should load super fast. Google even recently announced that they are gonna take in Website Load speed as a ranking factor.
Unless you wanna dominate mobile searches, make sure your website loads extremely fast.
To help you with that Here are 23 Ways To make website load speed faster
3) Font
Don't choose a theme with a font that is hard to read.
The point here is to give the best User Experience (UX)
However, if you know or a bit familiar with CSS, you could just go in easily and adjust the font, but sometimes some free themes might be limited to customization.
4) Browser Compatibility
You shouldn't expect your visitors only from Chrome. Sometimes, it may be from FireFox, UC Browser, Explorer, Opera Mini, etc
That means they will be using different browsers.
So, you need to make sure that your website theme loads perfectly across all browser
Your theme may look perfect on Chrome, but there might be something broken in other browsers
5) Test Your Theme Thoroughly
Test, whether your website is lacking, or meets all the required WordPress standards.
To do that, it's pretty simple
Just Install the Theme Check plugin and it will do all the hard work for you
6) Supported Plugins
Sometimes there are some themes which aren't compatible with all Plugins
Personally, I have experienced it on Neilhosting.com too
The last theme I used doesn't support a content table Plugin
So, I had to change the theme
If you are unsure whether it supports or not, ask theme developer about it.
7) SEO Friendliness
Some themes are more SEO friendly compared to others.
Your theme plays an important role in your site's SEO friendliness.
Even if the theme is good looking, still the HTML code can be poorly coded.
Keep that in mind!
8) Multilingual
If you are an international business website, I would recommend you to choose something that is multilingual or it can be translated very easily
Also, make sure that it supports multilingual plugins.
9) Recommendation And Ratings
Look at their star ratings, their user feedbacks, comments and determine the right one for you.
Different Business needs different Themes, So, Getting the theme right is very crucial and important.
10) Premium Theme
Most of the best themes are Premium
However if you want the best free themes here are 35 Best Free Themes
CONCLUSION
These days, websites are super crucial for their business and any business that does not have a website is putting itself at a disadvantage.
But just having a website doesn't do good, You need to make your website unique and vibrant.
I hope these help even a little bit on choosing the right Website Theme
If there is anything that you would like to ask or needed to add, comment down below RIGHT NOW!!!