Antimony oxide is derived from compounds containing antimony, especially in its trivalent state. Therefore, antimony oxide can be used to refer to a couple of compounds: Diantimony trioxide, Antimony pentoxide, Antimony trioxide, stibiconite, and antimony hexatatridecoxide. Antimony elements were discovered in ancient times and made into powder form to be used as medicines or cosmetics.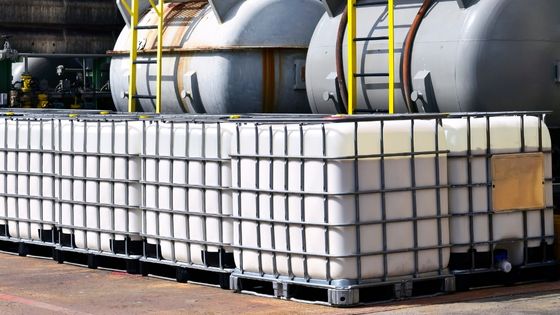 Antimony oxide compounds are produced by directly combining oxygen with metallic antimony, alkaline hydrolysis of antimony trihalide, or roasting trisulfide, etc. Antimony oxide is applied and used in various industries, including upholstered furniture, plastics, medicines, textile carpeting, and glass and porcelain products.
The largest producer and supplier of antimony compounds is China. Most antimony compound production comes from Xikuangshan Mine located in Hunan province. The mine has two different units: the southern deals in producing stibnite, while the north unit produces mixed sulphide and oxide-like stibiconite. Ore is refined and concentrated on-site, allowing the mine to haul 10,000 tons of antimony in a year.
Since China is the largest producer and supplier of antimony oxide, it is much harder for customers or clients to choose a supplier. This article aims to make it easier by providing consumers with a comprehensive list of the best antimony oxide suppliers in china.
HUBEI OUSHI METAL CO., LTD
Oushi Metal was established in 2010 in Shicheng in Chongyang county and is known for its rich vanadium ore reserve. Oushi Metalspecializes in producing and supplying vanadium, manganese, molybdenum, antimony, and silicone. Oushi Metalhas successfully passed certifications for quality and environmental management systems.
The company practices environmentally friendly production processes to ensure a benign ecological environment. The company boasts 105 factories with 36 industries served. Oushi Metalprovides consumers with high-quality antimony oxide coupled with expert advice and technical service. Packaging for orders can be customized on request.
HSIKWANGSHAN TWINKLING STAR CO. LTD
Hsikwangshan is a joint production enterprise that has been around for 124 years. The company integrates Antimony mining, smelting, processing, and scientific research. It's considered the origin of china's Antimony industrial production. It's the largest supplier and producer of antimony compounds in the world. The company rightfully earns the name Antimony Capital of the globe for being the main export and RD base of antimony products.
Currently, it owns two antimony smelters and mines that produce 20,000 tons of antimony ingot, 3 tons of gold and 40, 000 tons of antimony compounds a year. Hsikwangshan produces over 20 products, for example, antimony ingot, dustless antimony trioxide, antimony trioxide, and ethylene glycol antimony, among others. The products are sold to over 50 regions and countries across the globe. Hsikwangshan won more than 10 national honors, including China's famous trademark, National green mines, and China's famous products, among others.
Hunan Zhongnan Antimony and Tungsten Trading Co. Ltd.
Hunan Zhongnan was established in 2004 and has successfully made its name among the top suppliers in China. The company is found in Changsha, Hunan province, and it's a leading seller, producer, and supplier of antimony products. The company produces various antimony products like antimony trioxide, antimony ingot, tungsten, and antimonous oxide.
Hunan Zhongnan also deals in metal products, from cast iron and seamless steel pipes to stainless steel couplings. The company exports antimony compounds across the globe that accounts for more than 20% of the world's supply. Its import of raw antimony material accounts for 15% of the total supply on a global scale. These factors make Hunan Zhongnan a leading company in the antimony and tungsten industry.
SICHUAN METALS EXPORT& IMPORT CO
Sichuan Metals and Minerals Export and Import is a subsidiary of the Sichuan Foreign Trade Organization. The company deals in the professional trade of metals, minerals, mechanical, chemical raw materials, and electrical products in western China. The company also deals in antimony products as it produces compounds like antimony ingot, antimony trioxide, and antimony oxide that are supplied across the globe. It was established in 1980 to produce and supply metals and minerals to a global market produced through eco-friendly practices.
Conclusion
About 60,000 metric tons of antimony were produced from Chinese mines in 2021. China continues to be the world's top producer of antimony, albeit with a nearly 50% drop in output from 2015. The following largest manufacturers of antimony were Tajikistan and Russia, correspondingly. The suppliers on this list have been selected because they supply their products nationwide, which benefits the global consumer. Hopefully, this article has made it easier for consumers to access some of the best antimony suppliers in china.