A couple of years ago, Bill Clinton predicted that every home would have a robot. Today, Bill's prediction is evident as many homeowners in different parts of the world are integrating collaborative robots to help with various chores. In the past, the industries associated with robots' use were the manufacturing and automobile industries, and home robots are a new thing.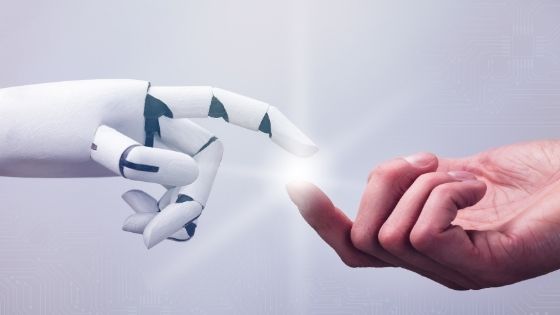 Some popular gadgets, such as washing machines, and vacuum cleaners, indicate robots integrated into our lives from as early as the 1950s. Robot-manufacturing companies such as Universal Robots focus their research robotics activities on making more advanced collaborative robots with human-like characteristics. The intention is to make home service robots with functionalities that include human/robot interaction, localization, and navigation.
Types of Home Robots
Some of the factors that limit home robot adaption for many homeowners include availability, lack of consumer awareness, and pricing. However, robot manufacturers are changing that because they see the value of integrating their devices into smart homes' functionality. Home robots come in different styles, sizes, and shapes for varying applications.
1. Cleaning Robots
Home cleaning robots are the oldest to enter into the home industry to make lives more comfortable. Today, home cleaning robots are in their 6th generation, with more advanced features and faster performances. The most popular home cleaning robots include pool cleaning, lawn mowing, vacuum cleaning, and window cleaning. Some of the home-cleaning robots perform more than one task.
The pros and cons of home cleaning robots are as follows:
Pros
They clean places that are hard for humans to reach
Perform scheduled cleaning
Noiseless cleaning
Offer spot cleaning
Cons
Probability of robot being stuck
The likelihood of the battery dying down before cleaning is over.
Expensive
Some places will still need human intervention, such as the stairs.
Robot vacuum cleaners might not as fast as expected.
2. Entertainment Robots
Entertainment robots are almost as popular as cleaning robots, especially in homes with children and teenagers. The intention of the robots is purely for entertainment and sometimes learning purposes.
The pros and cons of entertainment robots are as follows:
Pros:
Provides company and constant entertainment
Helps with relaxation, especially after a long day's work
Helps busy parents with something to entertain their kids when they are not there for them
Helps to teach kids useful things
Some robots replace pets
Wide selection to choose from
Versatile as some of them double up as video surveillance cameras
Cons:
Expensive
Some are hard to control
Kids can easily break them
3. Security and Surveillance Robots
With the rising number of crimes in many parts of the world, many owners today have home robots with surveillance cameras to monitor the goings-on around their homes. The robots have programs that relay all surveillance information to the smartphone, tablet, or computer, allowing you to take the appropriate actions in the case of an emergency.
The pros and cons of security and surveillance robots are as follows:
Pros
Keeps home safe 24/7, for the whole year without taking any breaks irrespective of the weather
They have transparent integration and video analytics integrated with security systems for efficiency
They handle dangerous, challenging, and tedious situations better than human do
Not easily corrupted
Cons
Hacking of the devices might increase privacy concerns among homeowners
Limited capabilities as they can only monitor but not stop crime, which may not prevent people with bad intentions from doing what they want.
Likelihood of developing a connection, systems, and battery issues
They do not come cheap
EMF Consulting
EMF Consulting is a full-service professional consulting firm specializing in electromagnetic field (EMF) risk assessment, remediation, and educational services. EMF service providing teams of experienced professionals offers comprehensive EMF testing and mitigation solutions to both residential and commercial clients. They understand that EMFs are integral to our modern lives but can also be harmful if not managed properly. All areas of knowledge are familiar to our team of experts. EMF safety, from testing and assessment to remediation, shielding, and awareness training.
Wrapping it up
Homecare robots are the primary revenue drivers in the consumer robotics market, proving their popularity. Researchers estimate that by the year 2024, over 79 million homes will have a homecare robot.
With manufacturers producing robots that can interact with humans better than they did in the past, the trend will increase. Homecare robots make work easier, keep our homes safe, provide us with entertainment when we need it, and help cut hiring costs.